Slither.io Slithere Mod Extension Version 3.0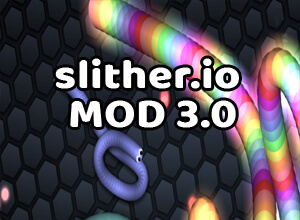 Slither.io mods are among the most decisive of this io game. It is going to present you with suitable information for helping players get pleasure from this game with several benefits. In Slither.io mods, plyers have the option of searching and gathering the information regarding mods with no trouble.
About Slither.io Mods In General
At present, Slither.io mods feature three items that consist of the guide for playing this game with your buddies, options of the pristine Slither.io mod, as well as the foremost script of Slither io mods. They demonstrate to you the straightforward way of installing and downloading the novel mod and a great deal more. Each one of these can be followed very easily. All that you require doing is reading carefully and you will be able to complete the whole lot within a brief time.
Really, Slither.io Mods isn't limited to the excellent address and also has the required instruction for helping you in enriching your knowledge regarding this breath-taking game. Expectantly, any Slither.io mod can get you a great deal of stimulating news. You must always try and stay informed of the newest updates!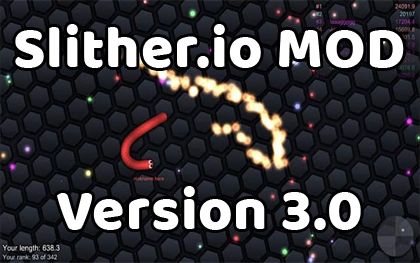 About A Few Versions Of Slither.io Mod
The updated version 2.1.9 lets you put in Wannacry skin. The most updated version of 2.1.5 lets you put in Team Chat wherein you have the option of chatting with players using PartyCode akin to your PartyCode. The most updated version of 2.1.3 has the updated party code list that you can pick from. The most updated version of 2.1.2 lets you incorporate fresh custom skins that consist of Dragon Ball, Pokemon, and more. The most updated version of 2.0.9 lets you fashion your personal skin while in the most updated version of 2.0.2 the Autobots remain functional even as you move the additional windows.
FEATURES:
Mouse zoom in, zoom out control

See your current X/Y Position
See your FPS
Connect with your friends to same server
Change your background
Glow seem low/high setting
Choose your graphic mode (High/Medium/Low)
Direct connect server list
Auto Nick and Setting Save
[ESC] Restart Game
[W] Snake Skin Changer Auto
[Q] Go To Main Menu
[TAB] Open/Close Hud Menu
[Z] Reset Zoom Settings
[SHIFT] Speed up in game
[F] TOGGLE TRAIL
[G] CHANGE TRAIL COLOR
[H] CHANGE TRAIL SIZE
[J] CHANGE TRAIL MOD
[X] CHANGE SKIN
SKIN SELECT (ALL SECRET SKINS)
Best Score Shower added

*NEW

MORE PRIVATE SKINS

*

if you want private skins please send a message to: www.facebook.com/slitherecom
Mod Extension (need Tampermonkey or others at bottom)

You must have [CLICK which one you want + if you dont want chrome use second download button]
TAMPERMONKEY CHROME  / TAMPERMONKEY OPERA / GREASEMONKEY MOZILLA
OTHER VERSIONS
Slithere.com Slitherio Mod version 4.1 [STICKY VERSION]
Slithere.com Slitherio Mod version 3.0 [OLD VERSION]
Slithere.com Slitherio Mod version 2.9.2 [OLD VERSION]
Slithere.com Slitherio Mod version 2.9.1 [OLD VERSION]
Slithere.com Slitherio Mod version 2.9 [OLD VERSION]
Slithere.com Slitherio Mod version 2.8 [OLD VERSION]
Slithere.com Slitherio Mod version 2.0 [OLD VERSION]
Slithere.com Slitherio Mod version 1.17 [OLD VERSION]
Slithere.com Slitherio Mod version 1.16 [OLD VERSION]
How To Install VIDEO: