Slither.io Mod Extension Updated To Version 2.9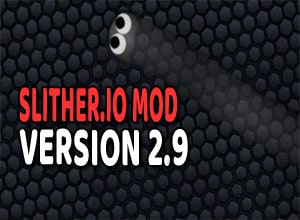 If you are fond of playing a game with multiple modifications, you should definitely try out the Slither.io mods. The mods of the modifications can help you play the game with a number of advantages. But choosing the best mods might be a difficult task. You should use the mods properly, and choose the best one, for the best performance.
The game Slither.io is about controlling the snake, and consume food items to grow bigger, and reach the top of the leaderboards. Apart from that, you left to keep yourself safe from other snakes, which might kill you while playing the game. But using the mods, you can play the game for a longer period of time, and keep yourself safe from the other snakes. You can get a number of mods for playing the game, and some of the most popular ones are discussed here.
Getting Slither.io Unlimited Shield
One of the most popular Slither.io mod is to get a shield on your snake, for the complete time you play the game. In normal gaming, you get the shield for the first few seconds after you start the game. It helps you to have a grip over the gaming world, after starting the game. On using the mod, you can get the feel for the complete time you play the game, but you cannot kill any other, which is a drawback of the mod.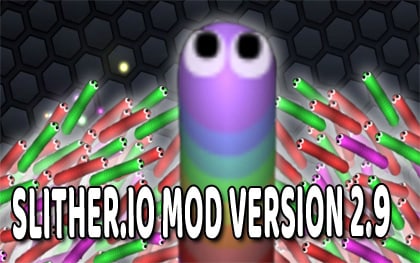 Start With A Bug Slither.io Snake
Another great mod, which is available for Slither.io is that you can start the game with a big snake. In normal cases, you start the game with a small snake and keep on consuming food items within the game to grow big. But with the Slither.io mod, it is that the game with a big snake, which can give you some really good advantages, and the mod, is worth using.
FEATURES:
Mouse zoom in, zoom out control

See your current X/Y Position
See your FPS
Connect with your friends to the same server
Change your background
Glow seem low/high setting
Choose your graphic mode (High/Medium/Low)
Direct connect server list
Auto Nick and Setting Save
[ESC] Restart Game
[W] Snake Skin Changer Auto
[Q] Go To Main Menu
[TAB] Open/Close Hud Menu
[Tilde] Reset Zoom Settings
[SHIFT] Speed up in game
[X] Snake Trail, Tail

*NEW
Mod Extension (need Tampermonkey or others at bottom)

You must have [CLICK which one you want + if you don't want chrome use second download button]
TAMPERMONKEY CHROME  / TAMPERMONKEY OPERA / GREASEMONKEY MOZILLA