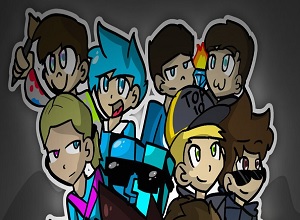 Skribbl.io mods contain special features which ease the gameplay. The features of skribblio mod are better color picker, mute rough players, saving drawings or pictures, changing the brush size in drawing round.
Skribbl.io Game and Mods
Skribbl.io is a word guessing io game. The player needs to guess to word when the drawer player is drawing the selected word. If the player guess the correct word, he will win the round. This game is one of the best educational games that is interesting to play and will also help increase your IQ level. The person with the most points will be declared the winner at the end of the game. Some players have been wanting to use skribbl.io mods, so you can find it below.
The Features Of Skribbl.io Mods
Draw Bot
Auto Guess
Word Helper
Mute against impolite players
Developed color picker menu
Swap brush size (Press 1, 2, 3, 4)
Saving drawings button
If a player use skribbl io mods in the game, this player will take an advantage compared to other players. Advanced color picker menu helps to select appropriate color when you are drawer in the round of the game. There are a lot of different languages and players in this game. The game does not guarantee the respectful gaming experience, so there are many players with different characteristics. Therefore, you can use mute option against toxic players in the game.
When you see perfect a drawing about a word, you can save and download the drawing by pressing save image button. In addition, you can save the inappropriate drawings to report them to game masters easily.
Skribbl.io Mods (need tampermonkey or others below)

You must have [CLICK which one you want]
TAMPERMONKEY CHROME  / TAMPERMONKEY OPERA / GREASEMONKEY MOZILLA
VirusTotal Scan: Skribbl.io Mods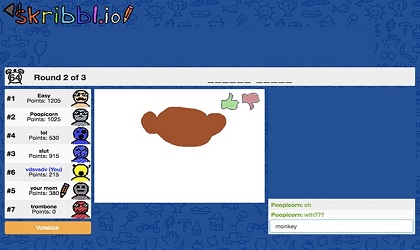 Slithere.com has been developing or sharing io mods to enhance io game players' satisfaction in the game. If you have any problem or comment, please feel free to contact us by contact form or our facebook page. We will be happy to assist you to play the game without any problem. Follow us to get more io games mods and more features for these games.