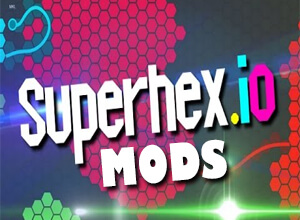 Superhex.io mods provide many different features to users. The extra features of the superhex.io mod increase the chance to win the game and take advantage against enemies. If a player uses superhexio mods in the game, the player can use the zoom feature and unlock skins easily. In addition, players can create their custom skins, and then they can save the id of these skins to use in another round.
If you do not like to see advertisements in the game, you can control ads options which include activating and deactivating in the mod menu. Moreover, the FPS of the game may depend on graphic quality on your PC, so you can manage the quality of the game from very low to ultra.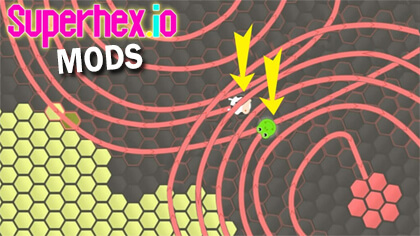 Superhex.io is a simple and entertaining game that has a zone capture game structure. Create your own zone and protect yourself from enemies. The region you captured in the game turns into the color of your character and increases your total score. You must pass through enemies' extensions to destroy them and gain more points.
The Features Of Superhex.io Mods
Zoom in and out (must be activated in the mod menu)
Custom quality control (very low, low, medium, high, very high, ultra)
Unlock skins
Custom skin set
Ads control menu (activate or deactivate)
Play button changer
Hide or show FPS and other data (Press 2)
Hide or show leaderboard (Press 1)
Hide or show UI (Press 0)
Multi language support (English & Spanish)
Superhex.io Mods Pro (need Tampermonkey or others below)

You must have [CLICK which one you want]
TAMPERMONKEY CHROME  / TAMPERMONKEY OPERA / GREASEMONKEY MOZILLA
VirusTotal Scan: Superhex.io Mods Pro
We have been developing these mods to increase players' satisfaction in the game. If you have any problem or comments, please feel free to contact us by contact form or our Facebook page. We will be happy to assist you to play the game without any problem. Follow us to get more io games mods and more features for these games.