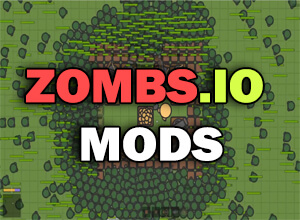 There are many different features in the zombs.io mods. These features will provide extra power against other players and zombies, so players can collect more points easily. Zombsio mod has auto heal, long nicknames, show/hide leaderboard, auto adding request all open parties, speed up, disable night time, removed advertisements, new gaming styles. These features work by using keyboard shortcuts which are mentioned below in detail.
Zombs.io Game and Mods
Zombs.io is an io game based on fighting with zombies by building your own base. Players can build their own bases according to their strategy and protect themselves against possible zombie attacks when it is evening and dark. Build the Gold Stash of yours down for starting your base. Every night you survive, your score and level will increase. Zombie attacks will keep increasing the wave size every night and you will be forced to survive more.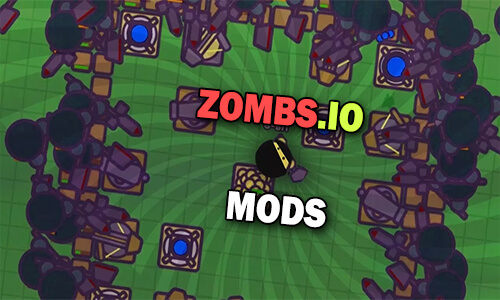 You should set up your gold production sites quickly and increase your gold amount. You are going to use gold for upgrading the towers of yours and purchase extra items at zombs.io shop. Some players can play this game as a pro player but some players can not. Therefore, they want to use zombs.io mods to achieve the first ranking on the leaderboard.
Zombs.io Mods Features
Auto heal (working when your health and your pet health is 70%)
Long names (player nickname and party name tag)
Show/hide leaderboard
Auto request for all parties
Speed up with pet
Disabled night time
Removed ads – clean gaming
New border colors and backgrounds
Keyboard Shortcuts / Hotkeys
Click settings in-game for buttons.
Press '<' to start speed run.
Press '>' to stop speed run.
Press 'R' to buy health potions.
Press 'F' to use health potions.
Press '+' to start to add all open parties.
Press '–' to stop add all open parties.
Press '~' to show/hide the leaderboard.
Zombs.io Mods v2 (need Tampermonkey or others below)

You must have 
TAMPERMONKEY CHROME  / TAMPERMONKEY OPERA / GREASEMONKEY MOZILLA
VirusTotal Scan: Zombs.io Mods v2
Slithere.com has been developing or sharing io mods to enhance io game players' satisfaction in the game. If you have any problem or comment, please feel free to contact us by contact form or our Facebook page. We will be happy to assist you to play the game without any problem. Follow us to get more io games mods and more features for these games.