Krunker.io Aimbot Mods, ESP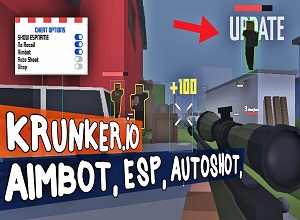 Krunker.io aimbot mods provide auto aim, wall hack, no recoil, ESP, bunny hop, triggerbot, quickscoper, manual aim assist, use weapon range, aim through walls and so on. Players can kill opponents with krunker.io aimbot mods and be the first in the game easily.
In order to use krunker.io cheat, you must first open an account in the game and then install the browser plugin which is Tampermonkey. Immediately after installing Tampermonkey, you can download krunker.io aimbot from our site. When you download krunker.io aimbot mods, you don't need to do any extra setup to activate it. You can see all features of the aimbot mods by clicking on the title of the hack in the top left of the screen.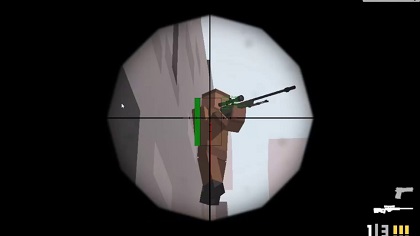 Krunker.io Aimbot Mods Features
Aimbot
Manual Aim Assist
ESP
Aim Through Walls
Wall Hack
No Recoil
Bunny Hop
Triggerbot
Quickscoper
Use Weapon Range
Custom Aim Setting
FPS Counter
Details Of Krunker.io Cheat Features
Aimbot automatically targets enemies.
Manual aim assist allows you to choose your enemies and then makes automatic targeting.
ESP feature allows you to see the names of the enemies, their distance to you, the level of life, the number of guns and weapons in the distance.
Aim through walls – Even if you have walls in front of you, auto aim works actively.
Wall hack lets you see your enemies' locations from the walls.
No recoil provides better stability for your attack.
Bunny hop serves to jump fast and distract the enemies' targeting.
Triggerbot activates automatic aim and fire at the same time.
Quickscopper increases the speed of your scope.
Use weapon range raises the gun ranges.
Custom aim setting allows to enable and disable options for users
FPS counter shows actual FPS for your character.
After activating the cheat you can easily be the winner of the game. There are no too many people using krunker.io aimbot mods, so it will be very easy to be the first in the game.
Mod Extension (need Tampermonkey or others below)

You must have 
TAMPERMONKEY CHROME  / TAMPERMONKEY OPERA / GREASEMONKEY MOZILLA
VirusTotal Scan: Krunker.io Aimbot Mods
Players need to delete other krunker.io aimbot scripts!

Updated: 1 May 2020
Fast Keys
T: Change Auto Aim Mode
Y: Auto Aim Range
U: Activate Player Info and Wall Hack
P: Auto Reload
I: Unlimited Ammo
O: No Recoil
B: Change BunnyHop Mode