Starve.io Message Mod Script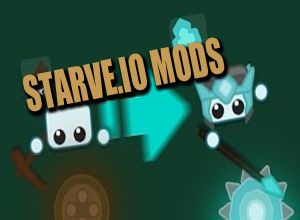 Starve.io is a game of survival in the wild world that is similar in many ways to Minecraft. There are wild animals in the game, some of them may attack you. The aims of the game maintain life, food, and cold balance at the same time. When you choose your survival kit, you can survive more easily. Thus, you can fight with enemies and gain more points. If you gain more points than other players, you can get the first rank on the leaderboard. However, it's pretty hard to survive and be first on the leaderboard according to many players of starve.io. Therefore, you need to communicate and create a team with other players. Today, we will present the starve.io message mod.

Features Of Starve.io Message Mod
"/help" to open menu
"/list/" to open list
"/set" to set a new command
"/del" to remove the command
"/save" to save the command
"/o" Get out, or I'll kill you.
"/t" Team please?
"/s" I'm starving!!!
"/f" I'm freezing!!!
"/w" NO weapon at the base!
"/h" Uh, I'm low on health.
"/r" Secret: I'm using an auto message mod.
"/b" I was killed by!
There are 13 different prepared commands in the starve.io message mod. If you want to edit or create a new quick message, you can form with set and save commands.
You must have one of the 3 plug-ins below depending on your browser
TAMPERMONKEY CHROME  / TAMPERMONKEY OPERA / GREASEMONKEY MOZILLA

VirusTotal Scan: Starveio Message Mods