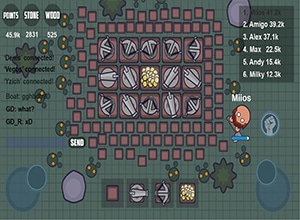 Similar to a number of other io based games, the zombs.io controls are quite simple, and you can easily master it. The controls are easy with keyboard, on computers, and joystick, on mobiles.
Zombs.io Controls
The controls in all kind of games play an important role, and the zombs.io controls is not an exception to that. As the game is playable on multiple devices, the control schema is different for all devices, and it also depends upon the gaming accessories, which you are taking into action.  In case, you are using the normal input devices for your computer, you can use the navigation keys to control your character, and use the left click to place a certain element on the arena, which can help you build your own territory.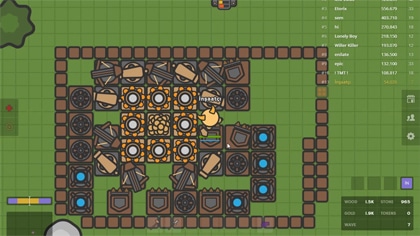 Zombs.io Mobile Controls
In case you are playing zombs.io on a mobile device, or on a tablet, you will find an on-screen controller on the left side of the screen, which can help you navigate your character, throughout the game arena. While on the other side of the screen, you can get a small button, which can help you place the territory building elements on the screen, and do a number of other important activities within the game. The on-screen zombs.io controls for mobile devices is quite easy, though, you can even use the controller for more convenience on mobiles and computers.
Gamepad Controls
If you are using a game controller, you can use the joystick present on the game controller, in order to control the character in the game, and you can configure, one of the four colored keys, to do a number of activities like, placing elements on the screen, shooting, etc. You can get all the options by opening the game controller app on your mobile and computer. The zombs.io controls become same, while you use the game controllers to control the character on your computer, and mobile.