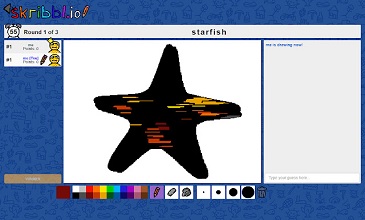 You can win the game by finding the most challenging words in the game with the all Skribbl.io words list. The purpose of this list is to help you remember English words you may not have thought of but know.
Skribbl.io is a multiplayer online game, in which you compete against another player by drawing most efficiently and guessing as earlier as possible. This game consists of a few rounds, in which one player draws their preferred word while the rest of the other players guess it. The winner is the player who earns the most points of all.
All Skribbl.io Words: Words for Drawing
If there is a word that you do not remember, you can easily search for that word in the Skribbl.io all words list. If you can quickly find the word in the list, your chances of being the winner in the game will increase.
Each time it is your turn to draw, you are given three words by the game to draw. You must complete the drawing in 80 seconds – it is the given time duration. You choose from these words wisely. You must choose the word that you can draw. If there are words that you cannot draw, then it is our suggestion to you that you must choose the word that you can signify with the drawing.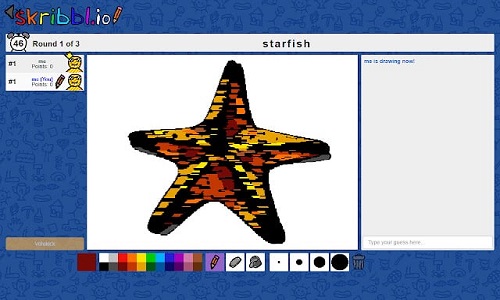 Skribblio: Words for Guessing
When it is your time to draw into the game, the rest of the other players guess the drawing. You must guess the drawing correctly. It must match the word given to the player for drawing. For the sake of the example, you may think it is a cake. But there might be 10 blank spaces more. It might be a chocolate cake. Or a chocolate fudge. So, you must be very specific about your answer to earn more points. All the Skribbl.io words for answers are predetermined. Your answer must match these predetermined answers.
Skribbl.io Custom Words List
If you wish to draw words other than the given list of words, you may choose to insert your prepared list in the custom words list.
The custom words list is an exciting option given by the Skribbl.io words. It is only available in the private rooms of Skribbl.io. There are also many other settings available in the game, such as rounds, duration, and languages. After choosing them as per your wish, you may choose to insert the custom words list in the custom words box.
You can choose to use the custom words list with other given words or use the custom words list exclusively.
You use the words to draw, guess, and create the custom words list in the Skribbl.io. All Skribbl.io words are the most interesting as they determine the gameplay, challenge level, and difficulty intensity of the game. All Skribb.io words from seven letters to ten letters are listed below.
Seven letters:
Airport
Allergy
America
Balloon
Biscuit
Blanket
Chicken
Chimney
Country
Cupcake
Curtain
Diamond
Diploma
Eyebrow
Evening
Fireman
Florida
Germany
Harpoon
Husband
Morning
Mermaid
Narwhal
Octopus
Popcorn
Pinball
Pudding
Printer
Pretzel
Sandbox
Skyline
Spinach
Sausage
Tadpole
Vulture
Eight letters:
Adorable
Anaconda
Religion
Backpack
Bracelet
Basement
Building
Campfire
Calendar
Complete
Distance
Gasoline
Elephant
Exercise
Hospital
Facebook
Internet
Jalapeno
Mosquito
Scribble
Sandwich
Scissors
Seahorse
Skeleton
Snowball
Sunshade
Treasure
Zeppelin
Nine letters:
Apartment
Ambulance
Blueberry
Breakfast
Bubblegum
Cellphone
Dandelion
Dollhouse
Hairbrush
Hamburger
Horsewhip
Jellyfish
Instagram
Landscape
Nightmare
Pensioner
Rectangle
Sprinkler
Snowboard
Spaceship
Spongebob
Swordfish
Telephone
Telescope
Pollution
Periscope
Ten letters:
Aristocrat
Blacksmith
Bellpepper
Broomstick
Commercial
Flashlight
Lighthouse
Lightsaber
Hieroglyph
Hovercraft
Microphone
Photograph
Skyscraper
Strawberry
Sunglasses
Toothbrush
Toothpaste
Television