Surviv.io App Download Free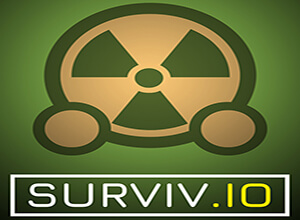 Surviv.io is a free game for both android users and iPhone users. You can easily download from the app store and enjoys his game. There are several new versions of surviv.io available in the market. Download the surviv.io app and enjoys it in your phone, iPhone, and pads. This is the most interesting last man standing game. You have to survive on the island and kill your opponents and win the chicken dinner.
What is Surviv.io Game?
Surviv.io is the most popular battlefield game. It is also a web game in which the last player wins the whole game. The concept of last player standing is very unique and interesting. There is the most simple style graphics game which you learn very easily and play without the instructions. You have to kill your opponents with the strategy. You have to take the help of the map which is given on your screen and easily move forwards in the game.
Play with Surviv.io App
The graphics are very simple and attractive in this game. There are lots of people playing this game at the same time you have to beat them to win chicken dinner. The surviv.io games are free and easily accessible from the browser. There is always available a battle for you, don't have to wait long for your match.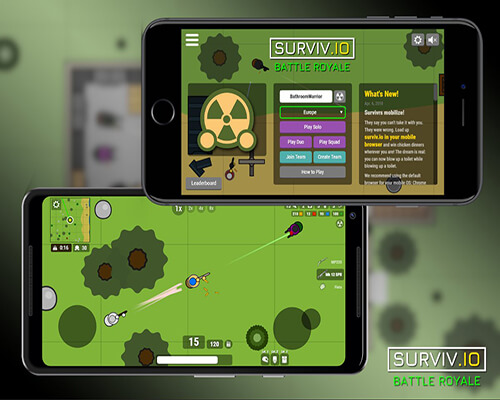 Kill Your Opponents and Earn Surviv.io Points
You have to begin your journey with a simple backpack in the surviv.io app game. Start Move around to find weapons, ammo, scopes and, medical items in your background with the help of a map. Removes other players from the game to increase your strength and acquire their loots. You have to live longer than your enemies and win this game. Your opponents are not identical; some are greatly experienced and hard to kill. You have to make a plan to kill your enemies very easily.
Surviv.io Controls or Shortcut Keys
Movement: Screen buttons
Aim: Touch
Punch/Shoot: Touch
Swap Weapons: 1 and 2
Stow Weapons (Punch Mode): 3
Reload: R button
Pickup/Loot: F button
Use Item: Click on Item
View Map: M
With the help of these shortcut keys, you can easily play the games. You have to download the surviv.io app and learn the entire shortcut key properly to win the battle in from of your opponents.