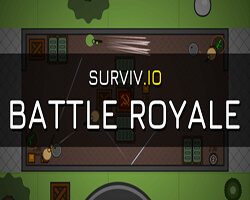 One of those games where last man standing wins, surviv.io has been popular over the internet for a while now. You have to battle against your opponents and rise to victory at the end of the game.
Many people who have played surviv.io find it an interesting game. This game can be won if you have enough power to kill all the other people playing with you alongside. You have to keep your mind steady and kill each one of your enemies using your weapons.
Details About Surviv.io
The basic thing that you need to follow in any of those battles to victory game is to continue fighting. To continue fighting, you need to have weapons and ammunition which can last until the final second. The game Surviv.io needs this part to be followed. You have to fight your opponents using the weapons you have. You can also collect weapons while you kill your opponents. In addition, you can use their weapons as well. While there are different strategies, you need to understand that surviving until the last opponent is brought down to the ground is essential in the game.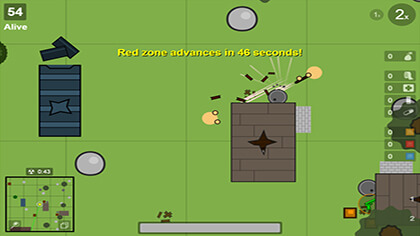 How To Play Surviv.io
To play Surviv.io, you need to follow few instructions as well. The game is simple and so are the instructions. Keep in mind which key is used for what purpose. When you have full control over the keys, you can battle until the victory. The movement keys are basic. You can move using W, A, S, and D. You can use your mouse to aim and shoot through a left click. To collect loot, press F. The maximum weapon you can carry while moving is two. SO make sure that you have the two best weapons with you.
Play Surviv.io
To conclude the above-mentioned information into points, we have:
io is a battle to victory game played online
This multiplayer game lets you fight with your opponents using various weapons.
You can also loot weapons while roaming
You have also a bandage booster which can improve your health
You can carry a maximum of two weapons while on the move
The game Surviv.io teaches you to battle until you have risen to victory. You need perseverance and patience to fight until the last. Battle confidently so that you can kill a lot of opponents without losing.
PLAY SURVIV.IO