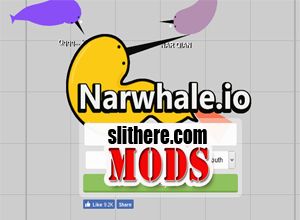 Narhwale.io is a marine rhino fighting game that many people like to play nowadays. This game is very popular especially in South and North America where you can find many professional players on its game servers. Players' aims in this game are to increase the level by splitting the enemies into two pieces with their narwhale.io characters and to get the king's crown by being the first on the leaderboard. Also, as your level of narwhale rises in this game, you gain a few extra powers and attributes to kill your enemies easily. However, when enemies are stronger than you may need some extra features to kill them. Here you can solve the problem with narwhale.io mods.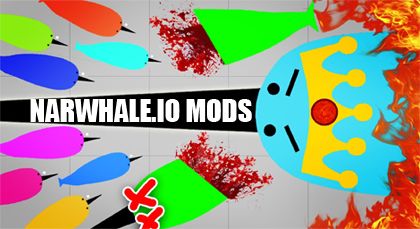 Some Advantages Of Narwhale.io Mods
Narwhale.io mods make it easier for you to reach first place in the leaderboard by making you more advantageous against the enemies in narwhale.io. If the enemies speed up and want to divide you into two in the game, you will be able to observe the danger from enemies with narwhale.io mods readily. Please let us know in the contact section if you experience any problems while using or installing these mods or add-on. In addition, we will be happy to assist you as soon as possible.
Features Of Narwhale.io Mods
N – Zoom In
M – Zoom Out
W – Quick Defense
You must have one of the 3 plug-ins below depending on your browser
TAMPERMONKEY CHROME  / TAMPERMONKEY OPERA / GREASEMONKEY MOZILLA

VirusTotal Scan: Narwhale.io Mods