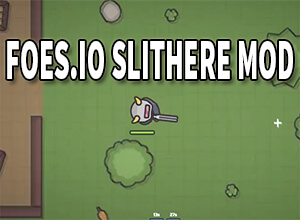 Foes.io is a new generation game that offered to players in 2017. In this game, the aim of the players is to be the last surviving player. The players start the game equally, and then they can be strengthened by collecting weapons and clothing in the surrounding area. The right gun selection and speed have important roles in order to succeed in this game. There are different types of clothes which have different features and appearances. In addition, there are different weapons that have different attacking damage, reload, range, and so on. However, some players want to game with foes.io mods to eliminate other players easily.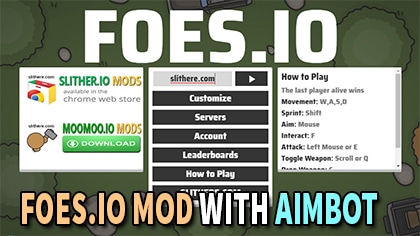 Features Of Foes.io Mods
1- Firebot (Auto)
2- Aimbot (E KEY)
3- Auto Spawn (C KEY)
4- Account Create (Z KEY on Create Account Area)
5- No Ads (Auto)
You can kill other players by using foes.io mods features. Then, you can enter the general leaderboard of the game which is presented on the homepage of the game. After activating the foes.io mods, your enemies near you will be shown with a red dot. This way you will be able to shoot your enemies more easily. Aimbot will provide automatic attacks to enemies. Auto spawn will give you gaining of time before the game starts. The account creating feature will allow you to quickly open an account.
Foes.io Mods (need Tampermonkey or others below)

You must have [CLICK which one you want + if you dont want chrome use second download button]
TAMPERMONKEY CHROME  / TAMPERMONKEY OPERA / GREASEMONKEY MOZILLA
VirusTotal Scan: Foes.io Mods