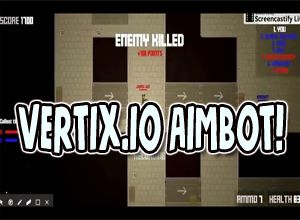 Vertix.io is an armed war game with various characters. You are trying to kill your enemies in this game like the common feature in many io games. In addition, players can choose their own character class, first weapon, second weapon, hat, t-shirt, and spray. The popular player class used by many players is TriggerMan. The first weapon in this class which is a machine gun is one of the weapons striking the enemies best. Also, many players struggle to be number one in this game, but they may not have the ability to be first without vertix.io aimbot.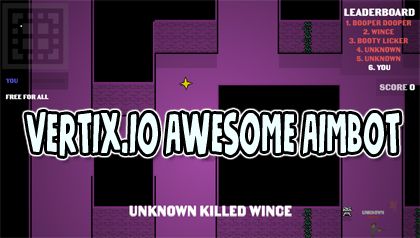 Everyone knows that the most important things in this game are to avoid getting hit and to kill the enemies. Today, we will introduce you to our vertix.io aimbot which you can easily kill all the enemies and win the rank of leadership in vertix.io.
Features Of Vertix.io Aimbot
Press C While Attacking
[Redirects all of your shooting to enemies with]
If you are having trouble setting up this add-on please contact us from the contact section and we will be happy to assist you with vertix.io aimbot.
You must have one of the 3 plug-ins below depending on your browser
TAMPERMONKEY CHROME  / TAMPERMONKEY OPERA / GREASEMONKEY MOZILLA

VirusTotal Scan: Vertix.io Aimbot