What Is Slither.io God Mode?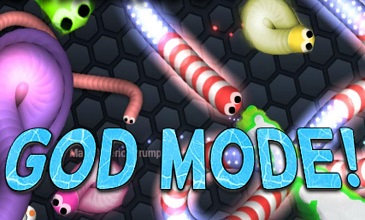 Slither.io is no doubt a great game, which can be very addictive to gamers. However, with very many players playing this game online at the same time, it means that there are also a lot of snakes. Sometimes, the many numbers of snakes on the map of slither.io can be annoying. Besides being annoying, they can also bite you easily every time you are striving to grow bigger. Fortunately, there is something you can do about this situation. All you need is slither.io god mode and you will be safe from potential bites from many snakes.
Slitherio god mode can help you become bigger faster and become the biggest snake on the map of slitherio within no time.
What Is Slither.io God Mode?
Just like many other people out there, you might be hearing about slither.io god mode for the first time and you might not know exactly what it is. Besides, you might have been growing bigger in the game with the help of this slither.io god mode but you still don't know exactly what it is. Well, slitherio god mode is simply a script that modifies the slither.io or slitherio client that doesn't contain any cheats and rarely needs updating.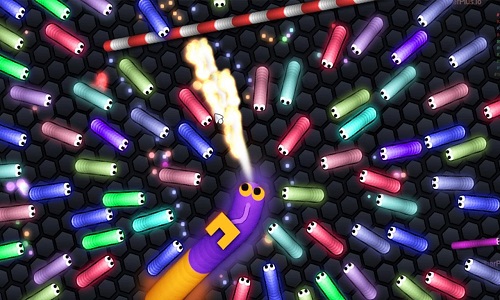 Originally, slither.io god mode was a Tampermonkey script, but later the slither.io extension was created for ease of access. Maybe you are feeling somehow mean and you would want to play a little bit unfairly. In that case, you can decide to take the unfair path today and choose to modify completely modify your game and enhance it with advantages or hacks. The already fun and massively slither.io god mode is a hack, which is the best choice for a player when they want to enhance attributes of their snake in the slither.io game.
The features of slitherio god mode extension are listed below.
Country Flags Skins
Team Logo Skins
See your current X/Y Position
Monitor your FPS
See your Best Score
Create your Skins
Mouse zoom in, zoom out control
Connect with your friends to the same server
Selection Tags
Skin Rotator Timer
Changer Your Background
Game Graphic Mode (low/normal/optimized)
Default Graphic Mode (Low/High)
If you want to find slitherio god mode script, simply type the word "God Mode" on the search bar on your device and then press Enter button.
What The Game Is All About?
The game is all about how long and big you can make your snake because it is the longest snake that wins at the end of the match. With a great slither.io hack like slither.io god mode, you are free to select whichever feature of the game you would want to use because there is absolutely no verification. In slither.io, you are a snake and not a blob. Your main goal is to become the longest and biggest snake in the game.