Slither.io Mod Extension Updated To Version 2.8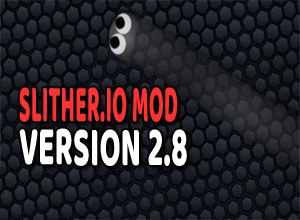 Using the mods for playing the game Slither.io is not difficult on computers, but it can be really difficult on smartphones. In the case of smartphones, you have to download the Slither.io game and play the game by establishing a connection with the Internet. As the game is not available to play on web pages, using the mods can be difficult. But there are numerous ways to do that.
If you are having a very high-end smartphone, you can play the game of Slither.io by opening any webpage, on your web browser of the smartphone. But the web browser should have Flash support and a number of other advantages in order to play the game directly on the webpage on your smartphone. If you can play directly on the web browser of your smartphone, you can easily use the mods, which you use on the computer.
Using The Apps
But most of the users, who play the game Slither.io on their smartphones, usually download the game from the marketplace of their platform. But in order to use the mods, you have to sideload the installation file from other sources, which are available with multiple mods. You can search for Slither.io mods for smartphones, and you can find a number of installation files, which can help you install the game on your smartphone, and play it with the modifications.
Knowing The Limitations
But before attempting to download any Slither.io mods from any source, you should make sure that downloading or installing apps from other sources is legal in your country, and it is supported by the manufacturer of your smartphone. In case you sideload apps, you may lose warranty, and it depends completely upon the manufacture of the smartphone, and the warranty terms and conditions. One of the most important facts is that you can never get Slither.io from the official marketplaces of your smartphone.
FEATURES:
Mouse zoom in, zoom out control

See your current X/Y Position
See your FPS
Connect with your friends to the same server
Change your background
Glow seem low/high setting
Choose your graphic mode (High/Medium/Low)
Direct connect server list
Auto Nick and Setting Save
[ESC] Restart Game
[W] Snake Skin Changer Auto
[Q] Go To Main Menu
[TAB] Open/Close Hud Menu
[Tilde] Reset Zoom Settings
[SHIFT] Speed up in game
Mod Extension (need Tampermonkey or others at bottom)

You must have [CLICK which one you want + if you dont want chrome use second download button]
TAMPERMONKEY CHROME  / TAMPERMONKEY OPERA / GREASEMONKEY MOZILLA