Slither.io Bot Hack, Bot Cheat Version 1.0.0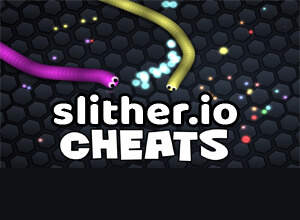 If you want to progress fast in the game of Slither.io, you can take the assistance of various mods. Apart from it, you can use browser extensions and plugins; you may initiate such mods directly from the browser. You can find a number of browsers, which support Slither.io mods. Just choose a browser that supports that.
Your first task in order to initiate any Slither.io mod is to download a browser, which supports the installation of plugins and has a store for the same. After downloading and installing the browser on your system, you will have to visit the store, to download the Slither.io modification or mod app on the browser.
Plugin Details
You will have to open the game of Slither.io with the plugin, which you have downloaded. Once you start the game with the plugin, you will see the same interface of slither.io. You will have to enter the nickname and choose a particular mod to start playing the game. You can get more than 20 mods to play the game slither.io, in your own way.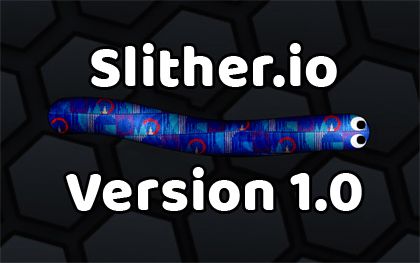 Some Basic Options
In normal slither.io, you cannot zoom in or zoom out within the game interface. But, the same is possible with the mod version of Slither.io. Apart from the option to zoom in or zoom out, you can even create a party, and ask your friends to join the same. It will help you to get a gaming interface, where you will only find your friends, and no other snakes will be available in the gaming world. You can change the background of the game, with the mod, if you are having a low-end system.
Automatic Gaming
With the mod, you can also make your snake to play automatically to make the highest possible score, and top the leaderboard. In the same way, you can find a number of other mods, which can help you to top the leaderboard easily.
FEATURES:
[T] – Bot On/Of
[C] – Collision Detection
[O] – Mobile Render
[A/S] Collision Radius
[I] Auto Respawn
[Y] Visual Debugging
[Z] Reset Zoom
[ESC] Quick Respawn
[Q] Quit Menu
Mouse Wheel – Zoom in/out
You must have one of the 3 plug-ins below depending on your browser
TAMPERMONKEY CHROME / TAMPERMONKEY OPERA / GREASEMONKEY MOZILLA

OTHER BOTS INFO:
————————————————
Authors
Ermiya Eskandary & Théophile Cailliau (ErmiyaEskandary & FliiFe)

License
Licensed under the Mozilla Public License, v. 2.0
————————————————
https://github.com/ErmiyaEskandary/Slither.io-bot

Read LICENSE.md for more info.
————————————————