Slither.io Slithere Mod Extension Version 2.9.1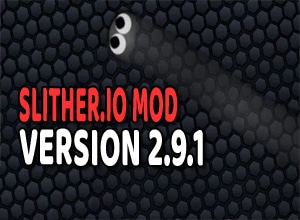 Slither.io is one of the most common and popular multiplayer games, which can be easily startled and can be played on all kinds of connections. The game is easy to learn, but very hard to master. But if you want to reach the top of the leaderboard is, you can take advantage of some tactics within the game.
The game of Slither.io is all about surviving within the world of a snake and consuming food items to grow bigger and increase the mass, to reach the top of the leaderboards. But most of the time, the new players always collide with the other snakes, which ends the game in the middle. The reason is simple. All the players try to kill other players very early, which in turn leads to the death of the player itself.
Surviving For Long In Slither.io
All the players should practice the game of Slither.io properly, and reach a particular score, which can help them to kill other players properly. A certain length of the snake is necessary, which can help create a trap for other players, such that they can easily die. Once a player or a particular snake die, when the game is on, another place can eat the corpse, in order to grow big and at a faster pace.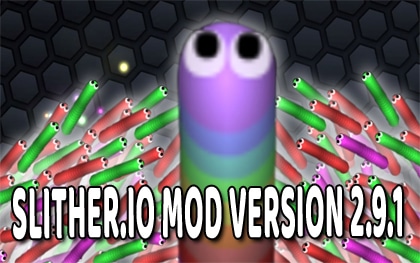 Being Patient
But once a snake dies, a number of other players struggle to feed on that particular corpse. If you want to survive, you should not be a part of the struggle. Thus, you should have a lot of patience, in order to survive in the game of Slither.io. You should increase your score on a gradual basis if you want to be within the game for a long period of time. But if you still want to play the game for a long period of time, without following the tactics, you can get the assistance of the Slither.io mod from various places.
FEATURES:
Mouse zoom in, zoom out control

See your current X/Y Position
See your FPS
Connect with your friends to same server
Change your background
Glow seem low/high setting
Choose your graphic mode (High/Medium/Low)
Direct connect server list
Auto Nick and Setting Save
[ESC] Restart Game
[W] Snake Skin Changer Auto
[Q] Go To Main Menu
[TAB] Open/Close Hud Menu
[Z] Reset Zoom Settings
[SHIFT] Speed up in game
[F] TOGGLE TRAIL 

*NEW

[G] CHANGE TRAIL COLOR

*NEW

[H] CHANGE TRAIL SIZE

*NEW

[J] CHANGE TRAIL MOD

*NEW

[X] CHANGE SKIN

*NEW
Mod Extension (need Tampermonkey or others at bottom)

You must have [CLICK which one you want + if you dont want chrome use second download button]
TAMPERMONKEY CHROME  / TAMPERMONKEY OPERA / GREASEMONKEY MOZILLA
How To Install VIDEO: