How To Use Slither.io Hacks 2023?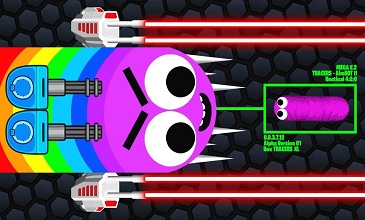 Slither.io hacks 2023 give you the chance to use a few features that other players do not have while playing Slither.io. Although many players use Slither.io hacks 2023 to exchange skins, they also have different skills to destroy opponents.
Slither.io is a highly popular multiplayer game that lets you play in a competitive survival environment, playing the role of a snake that has to grow bigger and survive till the end. While playing Slither.io, you cannot find any way to make any change to the original version of the game. The actual Slither.io servers come without any special features. But when you play on any of the unblocked servers of Slither.io, you can find many Slither.io hacks that can help you to improve the game playing experience by several notches.
What Are Slither.io Hacks?
Slither.io hacks 2023 are actually new features that are built into the Slither.io game. You can find many more people playing on these servers as compared to the actual servers. These can easily be downloaded, and you can increase the fun of playing the games when you use such hacks. You, as well as any other player on the unblocked servers, can get access to them. Keep in mind that you should check out the description of the hacks prior to downloading them.
Country Flags Skins
Team Logo Skins
Create your Skins
Mouse zoom in, zoom out control
See your current X/Y Position
Monitor your FPS
See your Best Score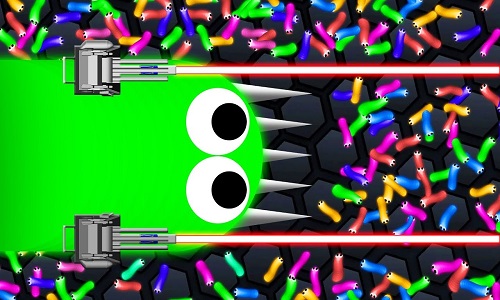 Connect with your friends to the same server
Direct connect server list
Auto Nick and Settings Saving
Changer Your Background
Game Graphic Mode (low/normal/optimized)
Default Graphic Mode (Low/High)
Selection Tags
Skin Rotator Timer
New Slither.io Menu
Slitherio Hacks 2023 (need Tampermonkey or others at the bottom)

You must have [CLICK which one you want + if you don't want chrome use second download button]
TAMPERMONKEY CHROME / TAMPERMONKEY OPERA / GREASEMONKEY MOZILLA
VirusTotal Scan: Slitherio Hacks 2023
What Are The Features Of Slither.io Hacks 2023?
The top features of Slither.io hacks 2023 are:
These extensions are free to avail.
The hacks are completely based online, and you do not have to download any software or app.
It is possible to unlock many skins to customize your game-playing experience.
It is easy to zoom out of the game while playing this game, so as to get a better view of everything. With the unlimited zoom-in / out feature, it becomes easier to access more places and find out about the snakes that are close by as well as the rewards that exist for winners.
You can get unlimited speed and skills.
There is a God mode feature that can let you notch up the highest score in this game.
The hacks are useful for desktop as well as mobile users who play the Slither.io game.
Do You Need These Hacks?
With hacks, it is easier to unlock many new features and skills that can make it easier to play Slither.io and get a competitive edge over every other regular player. You may check the ratings and reviews of the various hacks online. It is worth noting here that you can instantly turn the Slither.io hacks on or off while playing the game. If you ever feel that you would like to play as a regular player, you can simply turn this feature off.