Top 10 Slither.io Custom Skins in June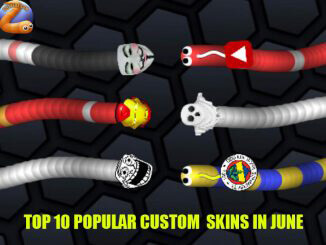 Slither.io is internet-based game. Many players aim to reach the highest score in this game because they want to rank among in the leaderboard. In addition, a lot of users have been using slithere mod for 2 months. In this article, we will examine the popular custom skins of players in June.
  When we shared our first version of the mod, the mod presented you with pre-made custom skins. We have multiplied our skins through requests and suggestions from our players. These players have made themselves and sent us their skins on slithere Facebook page. We tried to fulfill the wishes of all the players. When we looked at the data in our Slither.io mods, we have seen a lot of use of some skins. Now we will sort popular skins.
1. Ghost
2. Youtube
3. Ironman
4. Trollface
5. Super Mario
6. Superman
7. Angry Birds
8. V for Vendetta
9. Real Madrid
10. Fenerbahce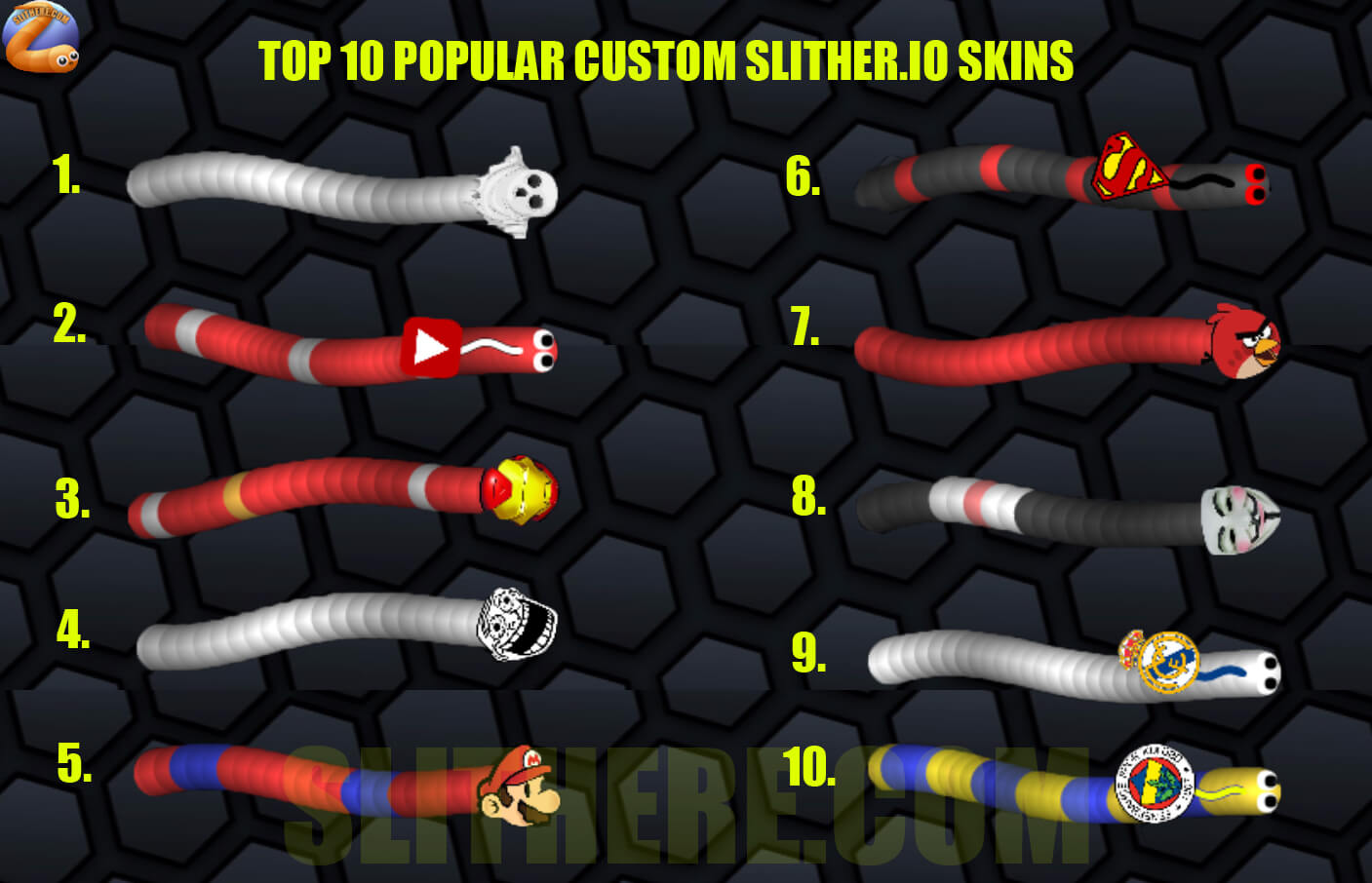 This sorting is done according to the most popular skins. These skins will support you to do both more points and enjoyable in the game. Ranking of popular skins will be held every month. If you want your own skin to be shared in the mod, you can contact us on the slithere.com Facebook page. At the end of July, it will be held next month ranking which name is Top 10 Slither.io Custom Skins In July.
Send us your own Slither.io custom skins and everyone will play with your custom Slither.io skin.