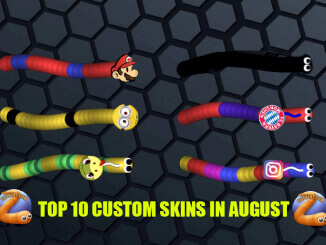 You need to spend a lot of money to play a new computer game at this time but new types of video games which are slither.io and others broke the rule. Thus, various players found the enjoyable game in which they can spend time without spending money.
Now, a lot of slither.io players have been gaining new records in the game. Some players are using mods and skins for high satisfaction. We want to raise their level of entertainment when gamers are playing the game. We presented to players glorified game plugin. They have opportunities to say their feedbacks, comments to our facebook page and website.
Top 10 Slither.io Skins in August
It is our third popular slither.io custom skins list which based on the datas of August. The list is made according to the percentages in the google play store and normal slithere.com mods. The characters who you love or your own design to enter the next month list so you must increase your playing percentages for your skins. We hope that you will enjoy more when you use these skins which are created by users and our programmer members. If you want to create your skin and share to other players, you can send and share your skins on our Facebook page.We thank all our mods users and youtuber who are using our slither.io mods in your videos.
1. Super Mario
2. Minions
3. Slithere.com Snake
4. Pikachu
5. Diep.io
6. BlackStyle
7. FC Bayern München
8. Instagram
9. Chelsea FC
10. Rome Gladiator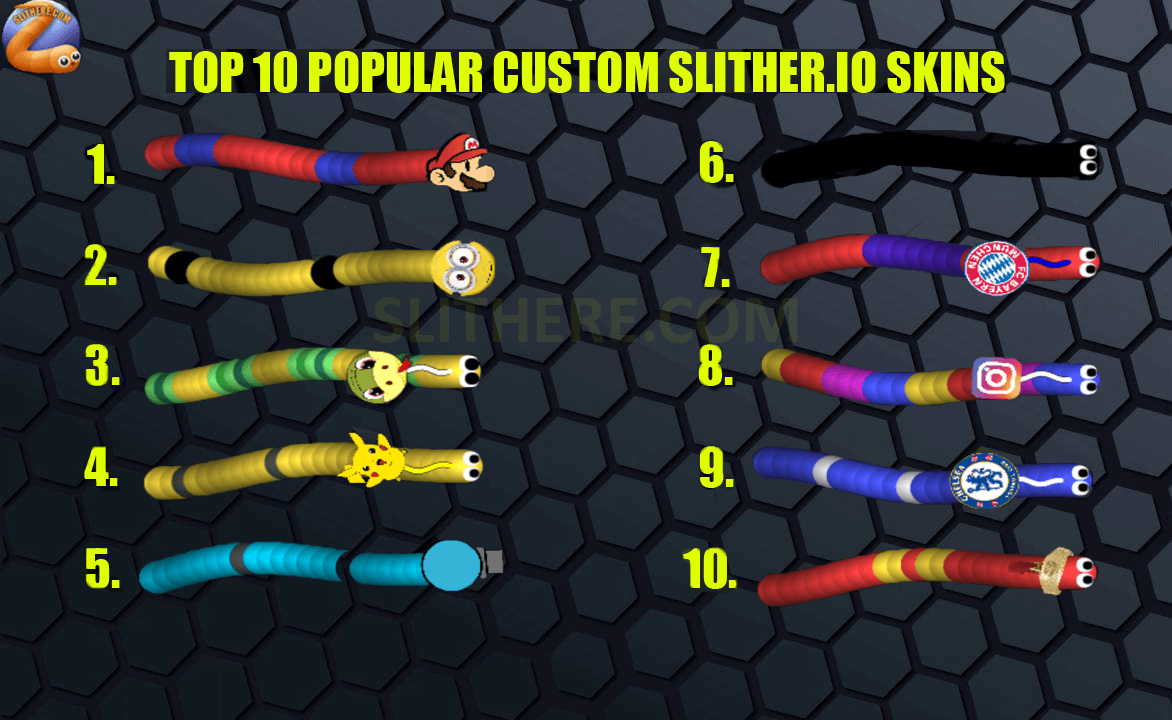 This sorting is done according to the most popular slither.io skins. These skins will support you gaining more points and enjoyable game. Ranking of popular skins will be held every month. If you want your own skins to be shared in slither.io mod, you can contact us with slithere.com facebook page. At the end of September it will be held next month ranking which name is Top 10 Slither.io Custom Skins In September.
Send us your own slither.io custom skins and everyone will play with your custom slither.io skin

For September

.