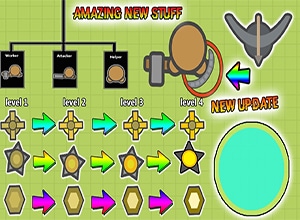 MooMoo.io is one of the most interesting games where you need to build your farm to generate points. Your main focus is to protect your farm from other players. Advance through the different levels of the game and unlock new items. Moomoo.io is updated periodically to improve the game's features. You can follow and understand the new moomoo.io updates below.
The MooMoo.io Updates
There are various moomoo.io updates. All the new hats have their new abilities and they are really good. The booster ht increases the speed of the movement and the new Spike hat damages an enemy about 5% if it damages you. Moomoo.io updates have also added chat, gold, and saving resources. The developer has also finally managed to add the new golden weapons update.
The weapons do not do anything special as of now but they are sure to have extra abilities soon. There is currently one gold version of the Katana and the Great Axe, and there are more gold weapons in line. It is easy to get gold weapons. You just need to farm in a weapon and you can have the gold weapon.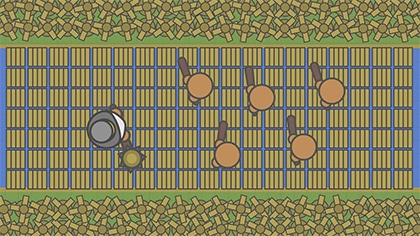 What The MooMoo.io Game Is All About
Moomoo.io is one of the most fascinating games. This is a brand new survival io game where you need to build your own farm in order to generate a number of points. You must also try and protect your farms from other players. Once you have accumulated enough resources for yourself, you can build new buildings and thus accumulate points. In order to gather more and more resources in the game, you would need to hot in the trees, the rocks, and the bushes.
You can also go and attack your other opponent players in the process. After collecting enough resources you can also build your own buildings and farms and generate points.