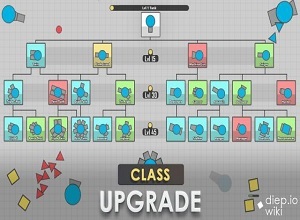 To achieve more features and upgrades for your tank which will help you win the game; it is important to go higher up in the tree of diepio classes.
Diepio Classes For A Higher Level Of Gaming Experience
The tiers and classes in the game that you are playing with the utmost concentration make it more interesting. With every tier that you cross you get something that will help you achieve another level and take you another step closer to winning. Diep.io has a varied level of classes which are divided into levels and you get an additional feature as soon as you reach another level. The tiers are divided into 3 parts which start at level 15 then move on to 30 and the highest being 45. Diepio classes are playable and you get upgrades to your tank as you work your way up defeating other players and growing big in size.
Knowing The Diepio Classes
You start the game with a normal tank and with the plainest and simplest of features which have a single cannon that fires a single bullet. You work your way up every level and try to beat others to win the game. Once you have reached level 15, the diepio classes start and get divided from here where you get amenities and more weapons or advantages to help you win the game more easily and defeat other players.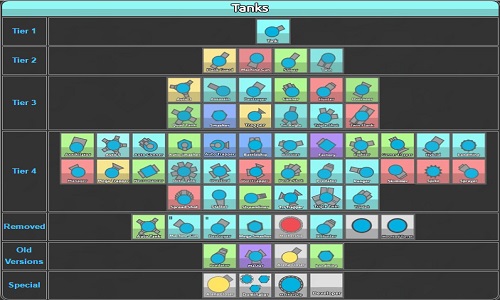 When you are at level 15 you get an option where you can have a choice of four different tanks classes. These being:
Machine gun
Sniper
Flank guard
Twin
Once you have your desired tool to play with, you have to make your way up and reach up to another level to get that added advantages that come along with these tanks. Thus the upgrade helps you get to another level. This happens when you reach level 30. The added advantages being:
Machine gun: gunner or destroyer
Sniper: hunter or overseer
Flank guard: triangle, twin flank, quad tank
Twin: quad tank, triple shot, or twin flank
On reaching level 45 the other added benefits to these are even more which ultimately helps you win the game. Some of these upgrades help you through a complicated area that might have been difficult for you to escape if you did not have the added advantages that these diepio classes provide while playing the game.