Wormax2.io Unblocked Game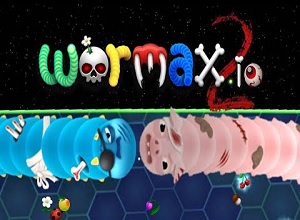 Wormax2.io, a new generation of snake games developed and updated. This version is different from others that you played before. Wormax2.io unblocked game is the unblocked version of Wormax.io, which is a popular online multiplayer IO game. It is owned and run by Elyland Investment Company Limited. This is a sophisticated version of the classic Snake game, in which you have to encounter many cunning worms that would try to gobble you as well as your foods. This sets it apart from classic Slither games where you have to face walls and your own tail.
Moreover, this is another fantastic game, similar to its predecessor. You begin your journey as a tiny snake, and aim to get larger in size by gobbling up more and more foods. With the unblocked version, one of the most differentiating features happens to be the power ups.
The Wormax2.io unblocked game is quite similar to any other game that is based on the Slither concept. You begin as a small sized snake and aim to be bigger when asserting the dominance of your snake by finishing off other worms that are smaller or bigger than yourself. Other than power ups, you can also come across a number of cool features and use them to your benefit.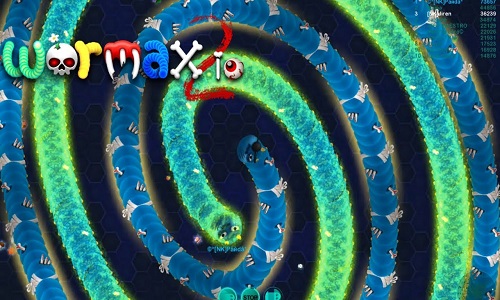 How to Proceed in the Wormax2.io Unblocked Game?
You have to play the Wormax2.io unblocked game with a lot of caution, given that the crafty residents of the Worm Arena would not prevent you from gaining in mass and coming up on tops. Try your best not to face any other worm and avoid coming across giants that might trap you into circles. Do not be fearful when you jump into the middle of it all.
While playing the game, you need to be perpetually on alert. When you explore the colorful lawn, collect boosters – such as toxics, telescopes, health, mass conservation, and magnets. Due to the bonuses that these offers, you can get the chance to grow your worm more quickly. Ensure that you make use of the special features such as bonus Speed Up, Stop function, and Invulnerability.
Players can get plenty of free skins when they share the game on platforms such as Facebook, Twitter and VK.
What are the Controls?
The Wormax2.io unblocked game has very basic controls, and you can regulate all the motions of your snake with the help of the mouse cursor controls. You can use the space bar to accelerate the speed although you have to sacrifice points for this purpose. In addition, snakes have 3 lives on every spawn. You can learn about your lives at the left corner of the screen. When you die, you lose 1 life and for a certain time you see yourself as a ghost, and under of dead body, there will be a lot of food. If you eat all of the foods again from your old life, your score won't be the same because only half the food stays on the ground. There is a minimap in the bottom right corner to track your snake and other's location. Also, there is a leaderboard in the top right corner to analyze the difference between you and your enemy. So you can see snake length with this system.