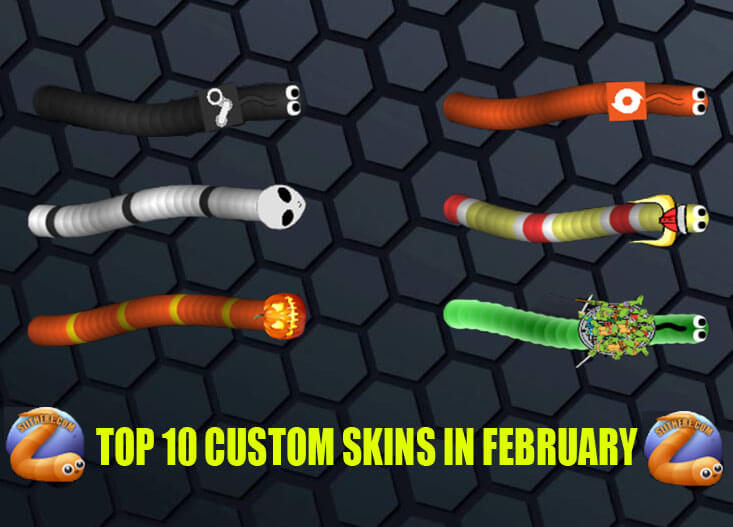 The world's most popular game is slither.io which is more popular and more fun now. Everyone should have their own skin in this game that many people love to play. We have explained in detail how you will make your own skin with our slither.io mod in previous topics. Besides, players have been sending their own slither.io skins and popular skins in the current media. We are adding the skins that come from you to slithere.com slither.io mod. As long as you use slither.io mod, you can be sure that you will have more fun than other players. Today we will introduce you the most popular slither.io skins of February that called Top 10 Slither.io Skins February 2017.
Top 10 Slither.io Skins February 2017
This ranking is based on how long you play with your skins or others. This is a fair ranking and we have a better understanding of which skins you like. You can see the sorting below for Top 10 Slither.io Skins February 2017. We offer these skins as an option, you can have your own popular skins
1. Steam
2. Alien
3. Pumpkin
4. Penguen
5. Origin
6. Origin
7. Vikings
8. Ninja Turtles
9. Bill Chiper
10. Saltbae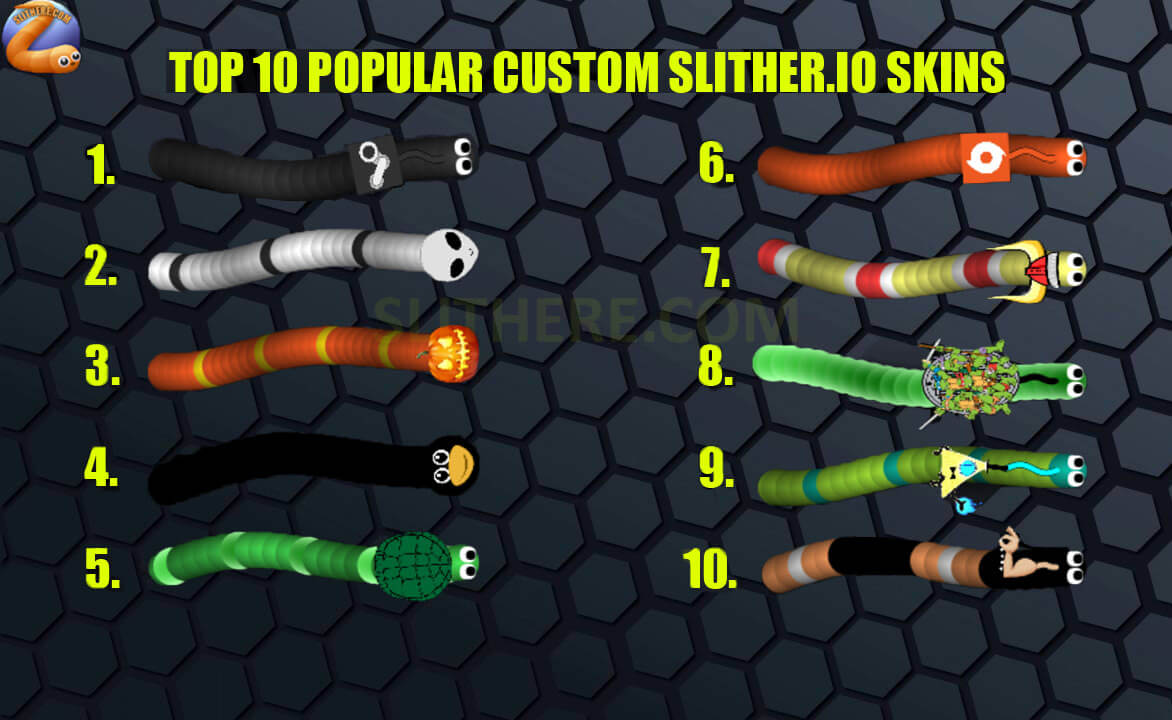 Finally, we recommend you to follow up slithere.com and slither.io mod too observe new skins throughout the year. You can always have updated skins in the slithere.com slither.io mod because Slithere.com's purpose is providing free slither.io skins and slither.io mods as much as possible.
Feel free to send us your own slither.io custom skins, so everyone will play with your slither.io skins
For March 2017.