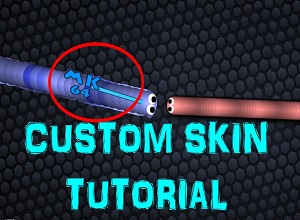 A snake game that is browser-based, the multiplayer Slither.io can be improved with custom skins. Know how to create these Slither.io custom skins.
How to Create Slither.io Custom Skins?
Slither.io is a browser-based snake game that has become very popular already and is played by many gamers from different countries. Those who like arcade games and Agar.io games will like what this game has on offer. The experience of playing this game can easily be amplified by custom skins, which go beyond what the original skins have on offer for its players. It is possible to get many custom-made skins in the mods for Slither.io, such as Trump, Spongebob, F.C Barcelona, Hulk, and Iron Man. Find out about how to create your own Slither.io custom skins.
Install Slither.io Mods
First of all, you need to set up the chrome extension called Tampermonkey. You can download mods for Slither.io from slithere.com or the official Google Chrome store. Other than Google Chrome, you may use custom skins for Slither.io with Mozilla, Opera, and other web browsers.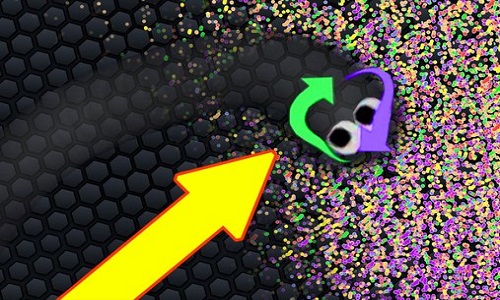 Disable Other Add-ons
Next, you will have to disable every other add-on for Slither.io. Once you set up the slithere mods, it will be possible for you to change or create a skin type button under the screen, at the left end, after you run the mods. You will also have to optimize the graphics settings in a proper way in order to ensure the proper functioning and create Slither.io custom skins.
Choose From 3 Options
You can find three options:
Create Your Skins – It lets you develop custom skins as per your needs.
Skin Rotator – It adjusts the speed of skin changing within the mod.
Change Skins (W key) – It displays skins that are pre-built within the mod.
Click on the Create Your Skins button. This will open up the part for Snake settings, where it will be possible for you to click over the color box and change the colors of the skin. You can click the stop button for add color in case you wish to raise the number of colors for your snake. It will be possible for you to add the amount of color that you wish. The color range for the snake can be adjusted with Cell numbers. Generally, as many as 7 cells are suggested – so that the colors appear much better to look at.
In short, that is how you can create Slither.io custom skins. The process is simple when you know the instructions for the same. It is possible to avoid a lot of complexities in this way.