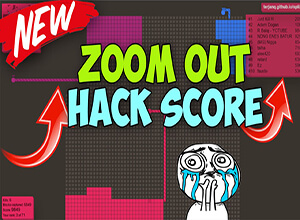 Splix.io is a free online multiplayer game, where in the world of Splix you would need to control a colored line and at the same time own a piece of territory. This area can also be extended by drawing different shapes with the line and then connecting them back to the already existing territory. Some developers created splix.io hacks to increase the features of regular players in the game. Splix.io hacks have a lot of different features such as zoom in-out, stop player movement, play with friends, and no ads in the game.
About Splix.io Game
You will also be bordered by an assortment of opponents in the game who will try to attack you and overcome you in order to win. You can attack your opponents or also be attacked by crashing into this line being drawn or their claimed area. All movements in this game can be done with the WASD arrow control keys. You would start with a solid block in the playing field and then try and increase your territory by creating enclosures around yourself and then go back to your solid self once again.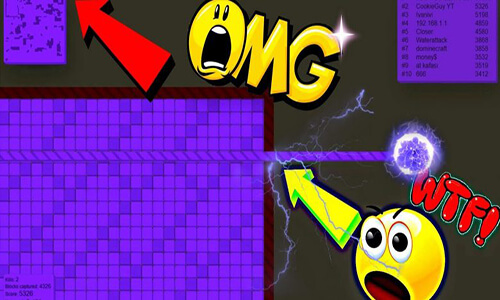 Features Of Splix.io Hacks
Zoom in-out (mouse scroll)
Stop player movement – P
Play with friends
No advertisement
Splix.io Mods v2 (needs Tampermonkey or others below)

You must have 
TAMPERMONKEY CHROME  / TAMPERMONKEY OPERA / GREASEMONKEY MOZILLA
VirusTotal Scan: Splix.io Mods V2
You can use the splix.io mods and splix.io cheat codes to play the game and defeat your opponents. It is important to go back to your solid mass until the part you have bordered becomes a solid area and a part of the original block. The free space should be covered as much as possible in order to increase your territory. You should also be careful that the others do not hit you in case your border has not yet turned solid. If anyone catches you before your border has turned solid, you would totally be dead and everything that you have built would vanish immediately.
Tips in Splix.io
While playing the splix.io hacks game, it is important that you do not bump into your own outlined border if it has not turned solid. Try and create clean squares and rectangles away from the outline. Also, try carrying on forward after you hit yourself to see if you have survived. Also, ensure that you do not hit the edge of the field and bumping into it otherwise you may die. The border is denoted by a red and a maroon line. Try double creating your borders as well to prevent your enemies from defeating you. Once the L-shaped double-border has been done, instantly enclose the area to turn it into one solid mass! You can win the game with the help of the splix.io hack and cheat list. You can get the list from a number of online sites as well.