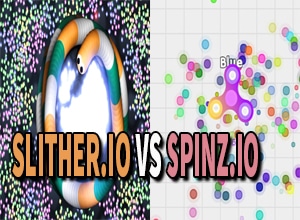 If you still miss those days of playing snake, the slither.io is the best game, and if you are a mad fan of fidget spinners, you should try out spinz.io. Today, players have many different io games on the internet but few games provide fast-moving game experience. Therefore, we are going to mention and compare slither.io vs spinz.io games.
The Best Game Among Slither.io Vs Spinz.io
Both slither.io vs spinz.io are games, where you will have to visit the website, in order to start the game. Apart from that, playing the games is a lot of fun, and you should try the games, as soon as you get access to the internet. If you are looking for how to play the games, and want to know the resemblance of slither.io with the snake, and spinz.io with fidget spinners, you can get all kinds of information about the games, here.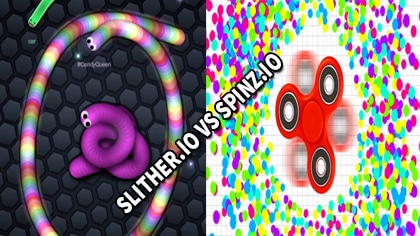 Slither.io Game
The slither.io game will be liked by those guys, who are fond of playing the game snake, on their devices. You can find a number of gamers, who are still fond of playing the game snake, and for such users or gamers, slither.io can be a repacked snake game, with the touch of multiplayer mode. The game is far different from the snake game, where the intention is just to consume the single food items, which appear on the screen. But in slither.io, you will have to make your own strategy, to win.
Spinz.io Game
The game of spinz.io is all about fidget spinners, where you will be given a fidget spinner, which will rotate at a particular RPM. When the fidget spinner comes in contact with other fidget spinners, the fidget spinner with the lower RPM will decrease the RPM, and that RPM will be added to the faster spinner. Thus, the intention of the game spinz.io is to get the maximum RPM, in the arena, where a number of other fidget spinners are there. Thus, in the war of slither.io vs spinz.io, nobody can be declared the winner, as both the game offer different packages.