Krunker.io Mods (Speed Hack)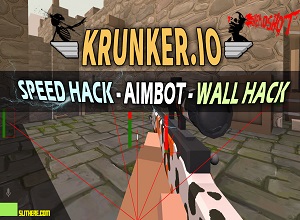 If you want to earn more points in krunker.io, you should definitely try the krunker.io mods (speed hack) version. Krunker.io mods offer many different features to players in general. These features are speed hack, wall hack, aimbot, firebot, fast healer, no reload, no recoil, bunnyhop, and so on.
How to Use Krunker.io Mods (Speed Hack)?
The only thing you need to use krunker.io mods is that your browser has a plug-in called Tampermonkey. If the browser you use for the Internet is Google Chrome or Opera, you should download Tampermonkey. In addition, if you are using Mozilla Firefox, you should use the plugin named Greasemonkey. These plug-ins enable the smooth running of the krunker.io mods script.
If you already have the plugin, you can download krunker.io mods now. You will be automatically activated because you can enter the game after downloading. You must press the Hacks button on the main screen of the game to activate or deactivate the krunker.io mods (speed hack) features.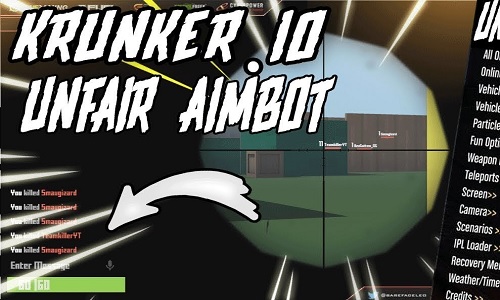 In addition, you can try the krunker.io unblocked version to play the game at your workplace or school. With this version, you can access and play the game in places where internet access is blocked to the game krunker.io. You can use krunker.io mods on the unblocked version game.
The Features of Krunker.io Mods (Speed Hack)
Modules
Render
Show FPS
Player ESP (Full – Box – Off)
ESP Text Color (Colorful – Black – White – Orange)
ESP Border Color (Colorful – Black – White – Orange)
Player Tracers
Movement
Bunnyhop (Automatic – Manual – Off)
Speed Hack
Combat
No Recoil
No Reload
No Fire Limit
Auto Aim (Triggerbot – Quickscoper – Hip Fire – Manual – Off)
Auto Aim Range (from 100 to 1000)
Zoom for Weapons (from 2 to 8)
Scope for Weapons
Extra
Aim Through Walls
Aim If Player On Screen
Custom Aim Settings
Auto Respawn
Auto Weapon Swap
Auto Reload
To activate krunker.io mods (speed hack), you must use the on / off buttons next to the feature line. You can set the selection krunker.io feature by clicking the checkbox. An example of a selection krunker.io feature is the aimbot option because it offers 5 different options to the players. These options are triggerbot, quickscoper, hip fire, manual, and off.
Krunker.io Mods Speed Hack (need Tampermonkey or others below)

You must have 
TAMPERMONKEY CHROME  / TAMPERMONKEY OPERA / GREASEMONKEY MOZILLA
VirusTotal Scan: Krunker.io Mods Speed Hack
Players need to delete other krunker.io mods!

Updated: 1 May 2020
Fast Keys
T: Change Auto Aim Mode
Y: Auto Aim Range
U: Activate Player Info and Wall Hack
P: Auto Reload
I: Unlimited Ammo
O: No Recoil
B: Change BunnyHop Mode