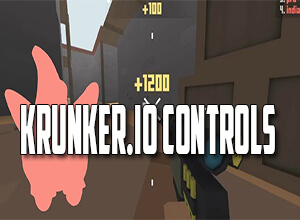 Know about Krunker.io controls to play the game and beat your opponents in the best way possible. The control of this game is known to be easy and simple.
There are many online multiplayer games available on the internet. In case you want to play some exciting and smart online game to play then you are supposed to go for Krunker.io for some good reasons. Krunker.io is nothing but an addictive and fun 3D multiplayer online military shooter game. You are supposed to be acquainted yourself with the krunker.io controls before you start playing this game properly.
In this game, you are supposed to sneak between walls, crates, and the platforms in the compound as well as gun down your opponents to win it for yourself. On the other hand, you are also supposed to switch quickly between the sniper mode and the regular mode in order to spot as well as attack the opponents in this adventure game.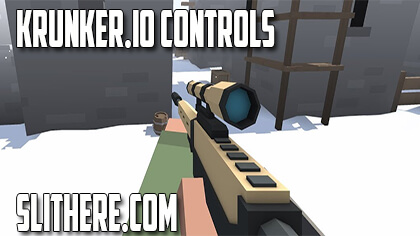 Features
There are plenty of features of Krunker.io available that make this game quite interesting and addictive for obvious reasons. Some of the features are described below.
This game has amazing gameplay that will surely make things exciting and fun for you.
The controls associated with Krunker.io are considered to be quite smooth. You are just required to explore about krunker.io controls as much as possible for your own convenience.
You are given some kind of spray gun that you are supposed to use whenever you want.
There are several characters in this game. You have to choose any one character as per your needs and requirements and play the game then.
The game-play is regarded as pretty fast-paced making it full of excitements, twists, and turns.
Know About Krunker.io Controls
It is very important for you to know about the krunker.io controls to play the game properly. If you don't know the controls, you won't be able to play it in the first place.
If you want to move then you are supposed to use W, A, S, D keys. It will help you move in the respective direction.
You are required to click on the left of the mouse to shoot.
If you want to reload then press the R key.
You are supposed to press the space bar to jump in the game.
Moreover, you have to use the shift button to crouch.
Use the button F to spray the paint.
On the other hand, in the krunker.io controls if you want to aim then go for the RMB combination.