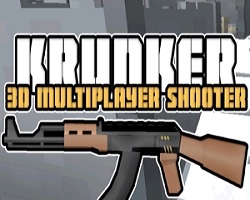 Krunker.io is a fun and addictive shooting battle game which gives you more pleasure to play with your friends and family online.
The krunker.io is the cartoon person shooter in which the player can throw in the boots of a soldier in the mid of the battle. The player can use their tactics and sharpshooter weapons aim to defeat the enemies in the fight. As you kill the enemies, you can enjoy watching the cool animation appear, and the more you kill the enemies, you will gain more points.
How To Play Krunker.io Game?
In the game, the player has a selection of characters which they can choose to take part in the battle. You can prove that you are a good and ultimate solder by a jump into the battle and kill your enemies. The krunker.io game is a wonderful io game which you can enjoy a lot if you have a better internet facility. It is an online game and allows multiplayer to join the game and play together.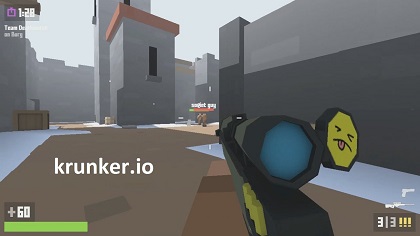 What Are The Various Features Of Krunker.io?
The krunker.io game provides more pleasure to players to play the game. In the game, it allows more than five characters to play together and you can enjoy it with your friends or family member. It is a fast-paced gameplay and the player has smooth control in the game which makes him able to enjoy their game. To add more fun you can get out your spray gun and spray paint on the walls of your enemy. The game has many features which can enhance your gaming experience and skills.
It is easy to play the krunker.io game even if you are a new player as the games provide all the instructions to control your game and aim your enemies to defeat them. There are several keys that can help you to keep your control in the game which can include left click to shoot, R to reload, and shift to crouch. You can use WASD to move, a space bar to jump and if you want to spray paint on your enemy's wall then you can use F. All the keys make it convenient to play an effective game. By playing the game you can get more pleasure and it is very convenient to reach the game through better internet facility.