Explore All Raaaaft.io Controls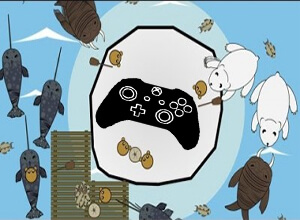 You are supposed to know about raaaaft.io controls to better control this game and win. It all depends on your ability to lay control and play it.
All Raaaaft.io Controls
Raaaaft.io is known to be such an online multiplayer game in which your aim is to stay afloat in the world which has been flooded with water. In short, you have to put all your efforts into surviving in the game. Since this is a surviving game, so the last man standing wins it. In order to play in multiplayer mode, you have to ask your friends to join you in the game. Once they join you, then you are allowed to start the game. Nevertheless, the first thing for you to explore about raaaaft.io controls of this game in order to operate the game in the best way possible.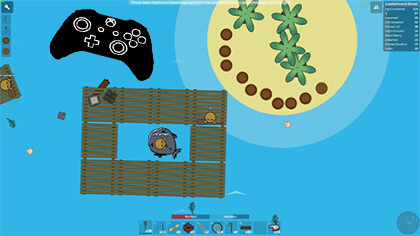 More On Raaaaft.io Controls
It would be wise on your part to utilize various hacks or cheats to get an edge over the other players in the game for the obvious reasons. You have to gather various necessary resources in order to survive in the game such as water, food, and weapons. The water and food will be used to maintain nutrition and hydration. On the other hand, you are supposed to use weapons to beat your opponents. Apart from that, you can also use weapons to kill different characters in the game. In order to play this game in a better way, you need to learn about raaaaft.io controls.
In order to enjoy the game, you are required to get familiar with the controls of this game for obvious reasons. In case, you are new to this game, then you are supposed to follow the below described controls for your convenience.
You are supposed to use W, A, S, D arrows or keys in order to move in the respective directions.
On the other hand, you can use the left-click of the mouse for the actions or attacks in this game.
Moreover, you are required to press the key 'F' for picking up various items in this game.
You need to use number keys for using different items while playing the game.
Moreover, you are supposed to control zoom's level by controlling the mouse scroll as per your need.
It is depending on you as to how you use the controls in order to play the game in the most efficient way. The better you become at it, the more games you will win eventually. This is how it works with raaaaft.io controls.