Cursors.io Hacks And Tactics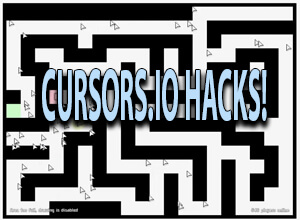 Cursors.io is the best online multiplayer maze game that is played by players from all over the game. It helps increase your patience and concentration and poses to be a great challenge for players all over the world. There are different types of cursors.io hacks and tactics on the internet.
Winning Round With Cursors.io Hacks
If you feel like winning the cursors.io game once and for all, then you should try out the cursors.io hacks and tactics that help you in winning the game smoothly but with a little bit of help from the hacks and cheat codes. You can avail yourself of the various hacks and tactics from various online sites as well as the websites. The cursors.io hacks will help you to move instantly to any accessible location, go easily through the red areas, press and hold all the buttons in a level at the same time and write the text in the game among all other things.
Cursors.io Hacks And Tactics
The cursor will be able to instantly move anywhere and everywhere at the place where it is accessible. It, however, cannot go to areas which cannot be accessed like the area which are blocked by doors.
The clicks of the mouse can be amplified so that the buttons are pressed more quickly.
In order to press the buttons in the map type the text in lower case and press the enter key.
Press – to have a circle drawn around your cursor.
Press + to draw an image of our true savior.
How Do You Use Mouse Cursor?
The main focus of the cursors.io game is using the mouse cursor to your advantage. You need to play the game using the mouse cursor and the shift key except for cursors.io hacks. You also need to go through the guidebook so that you can know more about the game. There are two kinds of rectangles which are green and red. You would need to reach the green area with the help of your cursor. You can also accomplish your goal in the beginning, however as the game advances towards the aim, the obstacles increase and the maze becomes more and more difficult. The mouse cursor used in the right way can help you to win the game.