BuildRoyale.io Wiki Guide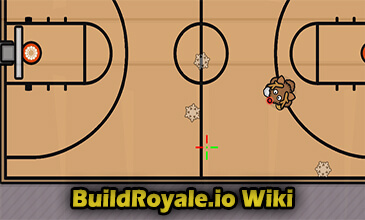 One of the classic and most exciting 2D shooter games, BuildRoyale.io has the Battle Royale genre as its foundation. You can explore the Battle Royale ground with 99 other online players and try to be the last man standing. With this game, you can get the opportunity to construct and break structures and buildings, kill your adversaries and upgrade what you have looted. With the Buildroyale.io wiki, you can get a complete idea about this game.
BuildRoyale.io Wiki – Types of Equipment to Use
There are a lot of weapons in this game. The weapons are listed below.
LMG – 20 Damage
UMP – 10 Damage
Scar H – 35 Damage
Scoped Assault Rifle – 30 Damage
Hunting Rifle – 90 Damage
Heavy Shotgun – 100 Damage
SMG – 10 Damage
AR-15 – 30 Damage
Sniper – 200 Damage
Shotgun – 130 Damage
Pickaxe – 20 Damage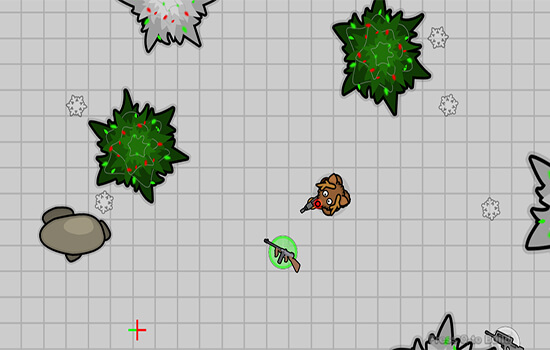 With this game, you can get 5 varied and rare types of weapons:
Gold – Legendary
Purple – Epic
Blue – Rare
Green – Uncommon
Gray – Common
When you kill some other player, you can get the chance to equip up in his weapons and items. These are assistive for improving anything that your inventory comprises. As the Buildroyale.io wiki mentions, you can get many items like Scoped Assault Rifle, Bolt, AR-15, Scar, and Shotguns. Each of these comes with its own pros and cons. Thus, these do not lead to the same type of damages to targets. The range is not similar either. These might have innovative abilities, but you should not forget to frequently reload the weapons. Otherwise, you can run out of ammunition and get killed. You are also suggested to instantly erect walls in case you find enemies shooting at you.
Playing BuildRoyale.io Game
The game tosses you into a zone where you can practice your construction skills with hundreds of every material. You can interact with others in that space. Once there are enough competitors in the game, you can start playing at any random area in the battleground.
It is important that you equip yourself with the right gear. Roam all about the battle area and gather objects by opening up chests placed on the ground. You can also pick up many tools from the ground, and hit them when you feel like it. It is also important to search for more resources. You can get wood from chairs, tables, and trees, stone for constructing buildings and more.
While advancing, look at the map and follow the red storm that is fraught with dangers. It can shrink the battle zone, and cause damage to you when it manages to catch you. You may die from the storm and is better that you stay away from it. Follow the Buildroyale.io wiki instructions to always be on the safe side.