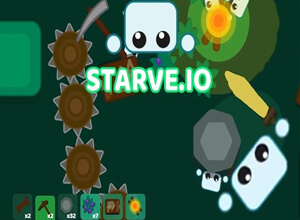 Starve.io is one of the best io games where starve.io controls are really easy and all you need is the W, A, S, and D keys to move, click to collect all the resources, craft, and fight against all other players. All players should know the controls of the starve.io game, so players can play the starve.io game easily.
About The Game
In the hit .io game, starve.io, you have to survive the cold and hunger by crafting items! Collect the most resources you can in order to resist the cold of the night by crafting a campfire feed yourself and create your garden by planting seeds. Craft sword, attack other players, or choose to live together with the starve.io controls.
Using Starve.io Controls
In starve.io you are in the middle of an environment, which is filled with cold, and you would starve to death if you do not get food to eat. You would have to collect as many resources as you can in order to survive in the game, collect food in order to survive, and also defeat all the other players who are trying to harm you. You would need to craft a campfire, and collect wood and stone so that you do not die of starvation. You also need to collect gold and diamond resources. Use the starve.io controls to progress forward in the game and have hours of entertainment.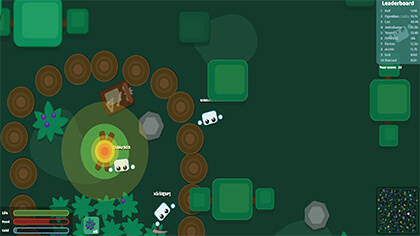 The List Of Starve.io Controls
Survive the freezing cold and the hunger by crafting different kinds of items like gold, silver, woods, and other kinds of resources. The starve.io controls would help you:
Press Arrow keys or WASD keys to move
Left-click in order to collect resources and crafts
Right-click to cancel the crafting
Right-click to delete an item
Enter to chat with players around you
Shift to add items
Y to zoom the minimap.