BuildRoyale.io Game Guide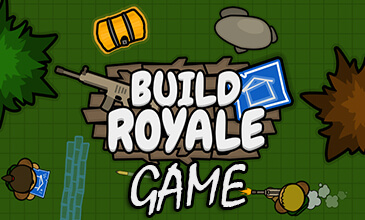 BuildRoyale.io game happens to be a mix of classic battle royale shooter games, with options for crafting and mining. In this game, you can mine and construct some amazing defense structures and combat other players. It was developed in September 2018 and was created by developers Joel and Matthew.
How to Play

Buildroyale.io Game?
In this game, you would have to combat many other players in a huge gunfight where you have to only aim to be the sole survivor. You have to start with just a pickaxe for mining the materials. If you want to win the game, you have to go on moving and think quickly. There is always a storm approaching the battleground, which constantly reduces in size.
You are supposed to break, build and eliminate in this amazing new BuildRoyale.io game. Once you enter the battle arena, you need to try your best to stay alive for as long as possible. This exciting game has been created with HTML5 technology and can be played on any advanced browser.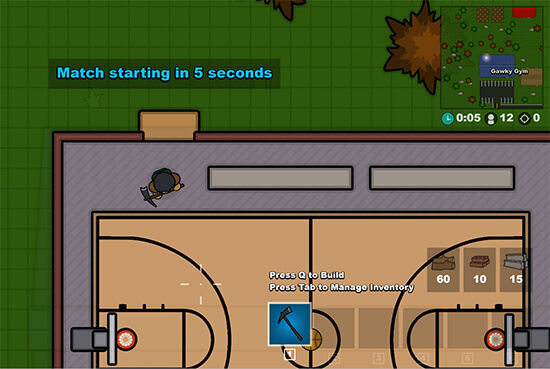 What are the Strategies to Play BuildRoyaleio Game?
In the Buildroyale.io game, your objective is to win by killing the rest of the players or allowing them to die on their own. You can mine metal, stone (bricks), or wood with a pickaxe. These resources can be used for the construction of walls. You have to right-click for changing the material and hit Q to get into the building mode. You also need to search for better weaponry that can keep you protected.
Rather than gathering resources in the BuildRoyaleio game and constructing a wall that might prove to be useless for defense – given that you are likely to be shot even before the wall construction is finished. It can be more meaningful for you to find ammo and weaponry.
Pick up by pressing E/F, and click on 1 – 6 to pick weapons that are active. Try to find foes in a battlespace that gets smaller after every N number of seconds.
What are the Controls?
You have to:
·         Click to gather resources/shoot
·         Change material with right-click
·         Move with WASD
·         Pick up with E/F
·         Toggle Build mode with Q
·         Change material with right-click
BuildRoyale.io game gives you an experimental mix of building and mining in the Battle Royale mode. Although it may sound weird, it is worth giving a try.