Slither.io App for iOS and Android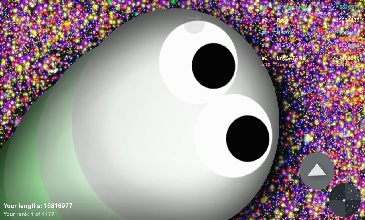 Playing Slither.io on mobile is quite fun and exciting. To play this game on your mobile device, you can download the Slither.io app from the Apple Store or Google Play Store. It is free to download the game's app and play the game on your mobile device. The Slither.io app is the app for the famous browser-based game, Slither.io, and makes it possible for you to play it on tablets and smartphones. It may be considered to be an upgraded version of the classic Snake game.
About Slither.io App
Slither.io app is the app for Slither.io, a multiplayer snake game that can be played online, with the help of smartphones, PC and tablets. The classic Snake game comes with a twist here in this game, where you have to slither as a snake, grow larger in size and beat other snakes. The app can be installed into Android phones and tablets, to give you easy access to the game. All the features of the web version of the game are also available in the mobile version. Each player can choose their own image or enlarge their snake by destroying the enemies. In the Slither.io app, your primary target is to be the longest snake in terms of size.
You have to fight against 99 other players from across the globe. You need to regulate a snake and try surviving for as long as you can by gathering small beads. This multiplayer game can be played by up to 100 players. You have to take care and try creating the longest snake completely free of cost while taking care that the head of your snake does not touch that of others. If enemy snakes cut your way, you will explode.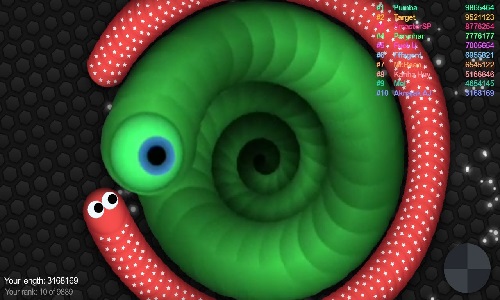 How to Play in Slither.io Apo?
Your main aim in this Slither.io app is to create as long a snake as you can. It is important to eat as many small beads, and as quickly, as possible. The snake that is the longest in size can emerge as the victor once the game comes to an end. However, you have to be attentive to other players in the game and keep your snake safe from being gobbled up by those of others. Otherwise, you will need to begin again.
While you will explode if your snakehead touches that of others, keep in mind that after they die your snake may consume their remains to grow even longer.
Even if you are small in size, you have a chance to defeat much larger players. You need to be as agile as possible, and gobble up as many beads as you can to subjugate your foes. Playing Slither.io mobile is really fun. You can start the game by downloading the game's application from the Google Play Store or Apple Store. The features of the Slither.io app are listed below.
App Size: 44 MB
Languages: English
Price: Free
Number Of Installs: 100.000.000+
In-App Purchases: Remove Ads
Age Rating: 4+
How to Find the App?
It is possible to get the Slither.io app on the Google Play app Store and download it for playing the game whenever you want. Keep in mind that that the same app might be offered by various other websites and portals out there, although few of them are authentic and might actually be pushing a virus that can steal all your important information. Never download and install the app for Slither.io from a dubious source. Always choose to download from the Google Play app Store, iTunes store and other reliable sources that can assure no safety risks for you.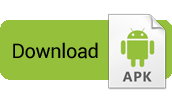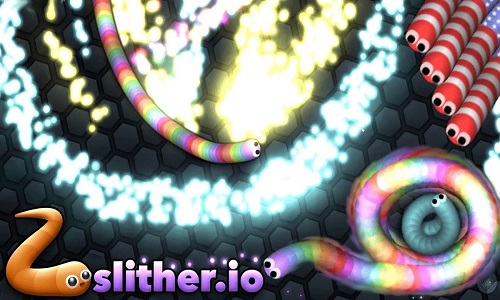 How Good Is The App?
The Slither.io app version can help you to play the Slither.io game anywhere you like, and even on the move. But you have to keep in mind that you might suffer from some lag issues due to an unstable connection between the server and your device. Also, you might be unable to use hacks to play the game or download mods to your smartphone because of issues arising with your mobile operating system. The app for this game is available on popular websites such as the Google Play Store and can allow you to play it at any time that you like.
What Can You Expect While Playing in the Slither.io app?
Do not expect any high-end experience when you play the game on the Slither.io app. It does not have any text, sound or music and there are only cartoon-like graphics all over the gaming map. There are cartoon like snakes moving around; each snake representing a player. You have to play a small snake and go up against various small and big sized snakes out there.
You have to gobble up small bits from other snakes, in order to grow in size. Take care that you do not collide with other larger snakes, which might get you destroyed otherwise. In the gaming app, you can find colorful and bright neon graphics. These can make the Slither.io app snakes look attractive and exciting to look at, despite the cartoonish look. There are 12 skins available in the game and you can unlock even more by sharing the game on different types of social media platforms, like Twitter and Facebook.
The Slither.io app is good enough for playing, but from time to time you might experience some lag problems – when there is any instability of connection between your device and the server that you play in. If there are some problems with your mobile OS, you might not be able to download mods to your phone or use hacks for playing this game.