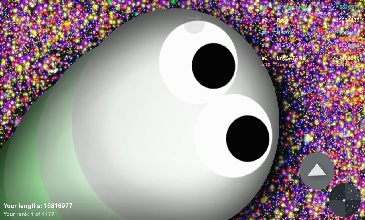 Playing Slither.io on mobile is quite fun and exciting. To play this game on your mobile device, you can download the game's application from the Apple Store or Google Play Store. It is free to download the game's app and play the game on your mobile device. The Slither.io app 2021 is the app for the famous browser-based game, Slither.io, and makes it possible for you to play it on tablets and smartphones. It may be considered to be an upgraded version of the classic Snake game.
About Slither.io App
All the features of the web version of the game are also available in the mobile version. Each player can choose their own image or enlarge their snake by destroying the enemies. In the Slither.io app, your primary target is to be the longest snake in terms of size.
You have to fight against 99 other players from across the globe. You need to regulate a snake and try surviving for as long as you can by gathering small beads. This multiplayer game can be played by up to 100 players. You have to take care and try creating the longest snake completely free of cost while taking care that the head of your snake does not touch that of others. If enemy snakes cut your way, you will explode.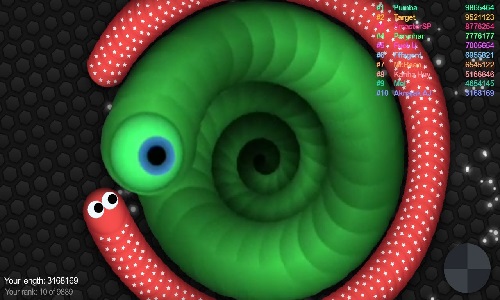 How to Play in Slither.io App 2021?
Your main aim in this Slither.io app is to create as long a snake as you can. It is important to eat as many small beads, and as quickly, as possible. The snake that is the longest in size can emerge as the victor once the game comes to an end. However, you have to be attentive to other players in the game and keep your snake safe from being gobbled up by those of others. Otherwise, you will need to begin again.
While you will explode if your snakehead touches that of others, keep in mind that after they die your snake may consume their remains to grow even longer.
Even if you are small in size, you have a chance to defeat much larger players. You need to be as agile as possible, and gobble up as many beads as you can to subjugate your foes. Playing Slither.io on mobile is really fun. You can start the game by downloading the game's application from the Google Play Store or Apple Store. The features of the Slither.io app 2021 are listed below.
App Size: 44 MB
Languages: English
Price: Free
Number Of Installs: 100.000.000+
In-App Purchases: Remove Ads
Age Rating: 4+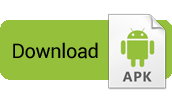 How Good Is The App?
The Slither.io app 2021 can help you to play the Slither.io game anywhere you like, and even on the move. But you have to keep in mind that you might suffer from some lag issues due to an unstable connection between the server and your device. Also, you might be unable to use hacks to play the game or download mods to your smartphone because of issues arising with your mobile operating system. The app for this game is available on popular websites such as the Google Play Store and can allow you to play it at any time that you like.