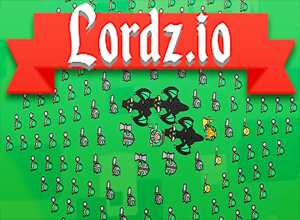 Know about the top Lordz.io controls that can be used to emerge victorious in the io multiplayer game Lordz.io.
Lordz.io is an io multiplayer game that makes you play in the interesting Middle Age setting as a single lord. You have to begin by gathering gold coins across the map. You need to use gold to raise an army, which can include fire-spewing dragons and normal soldiers. In addition, you can construct buildings to boost your population numbers and keep them saved with fortifications and armies. The game, developed by Paris-based Spinbot Studio, was launched in November 2017. Find out about the top Lordz.io controls.
What Are The Top Lordz.io Controls?
The controls for the game are as follows:
Enter / Return – Chat
O – Dragon
I – Barbarian
U – Archer
Y- Knight
T – Soldier
R – Tower
E – House
Space Bar – Split Army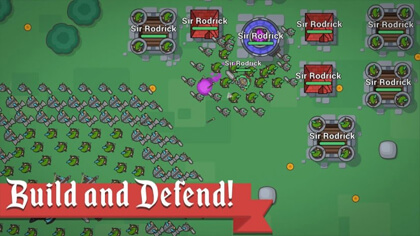 Other than the key Lordz.io controls, you can use the mouse to control the movement of your character, the Warlord. You have to aim your mouse at your Lord in order to move. In Lordz.io, the Lord happens to be the largest and strongest unit and the sole playable character. When it comes to movement, it is controlled by the users. The Lord attacks invaders and all the others around automatically. If your Lord is killed, the game will be over in your case. Thus, you are supposed to protect your base as well as attack other players. The game is available in Fullscreen mode.
How To Get More Lordz.io Controls?
You can try the unblocked versions of the game in order to unlock and get access to more amount of Lordz.io controls. It is possible to split your existing troops into various groups by pressing the spacebar. You can buy buildings and units by using the keys O, I, U, Y, T, R, and E. The left button of the mouse can be used for targeting a particular building that is supposed to be attacked.
Make use of the powerful "Rubber Band" trick where you attack some building located far from your units in Lordz.io. Wait for another player to reach the archers and get them to attack you from your location. Once you relinquish your target, you get back to your actual location. When done properly, you can surround their Warlord immediately. Always have units with many cheap soldiers, so that they can take the shots of the archers of your adversaries and keep your more valuable units safe.