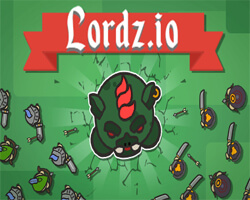 In this lordz.io game, you can grow your army by beating all the rude opponents of yours. This is actually a cool.io game, which is about the clash of the medieval lords. You can also play as a lord lonely. You have to start out by collecting the gold coins that are spread around the map.
You must use the gold to summon a unit which is ranging from soldiers to mighty dragons. You can increase the limitation of your population and with the help of the towers, you can protect them. Just try to keep building and to dominate the area manage your army.
The Features Of Lordz.io Game
This cool game has some important features that you must know, they are listed below:
You can build up a massive army.
It is straightforward gameplay. You can collect gold and also summon your units.
While defending your base it is needed to attack the others.
In this game full-screen mode is available.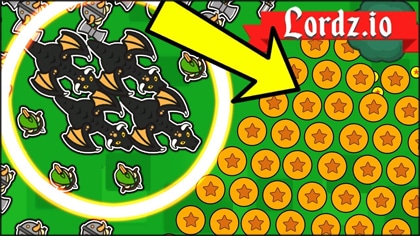 How To Play Lordz.io?
The main focus of lordz.io is to become a leader and as long as possible you have to keep your position in number 1. For this, you must require an army. You can get an army by recruiting the units such as a soldier, archer, knight, dragon, and barbarian.
Each of the units has its own price. You can buy them with the coins which are spread all over the map. If you want to buy them, you have to collect the coins and buy the units at lordz.io. It is necessary to build houses to increase the limit of the units and the towers which are used for defense. As the buildings also have some limits so it is needed to find a perfect balance between houses and towers.
Automatically units fight. But if you want to attack a specific enemy you have to just point with the mouse. Your units will join the winner if you die. You have even lost your coins and units and the buildings remain untouched. It is a good option so that you do not need to start over again. It also allows you to run away from your enemy if you are unable to fight. Lordz.io game is a desktop browser game.