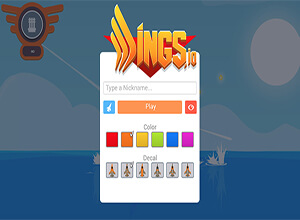 Wings.io app is a preferable game if you want to play it without any flaws. You can play it by browser also. But you like to play the game on your Smartphone then this application s very helpful for you.
Wings.io app is available in the play store for Android smartphones. It is useful for playing the game wings.io. With this application, you can play the game in a smooth way on your Smartphone. This application is virus-free and free to install. It is harmless for your device.
Why Is Wings.io App Useful?
Wings.io app is a fast and virus-free application for Android devices. It is made by the developer of the wings.io game. Install this application on your smartphone and you can play it easily. To play this massive multiplayer game in the right way is the best option for you.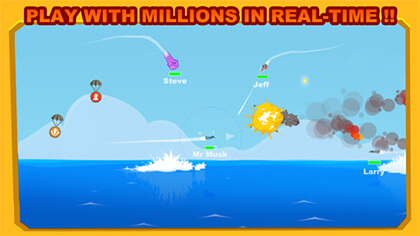 Some Important Features
The most important fact is to play this game you have to control your aircraft and take care of it.  Next, you have to shoot bomb for safe your airplane from the other one. Do not go outside the sky level, if you do this your flight will be abandoned and you have to restart it. Under the sky, there is sea level so don't clash with the ship. If you do this you have to restart the game.
To see your name on the leaderboard you have to go fast and shoot everyone. Try to kill all the aircraft for making yourself king of the sky. The most important strategy is to save your craft and get point and power for you try to hide at the corner and collect upgrade. If you die during the game change your name.
Different Skin Of This Game
To play this game first you have to select the aircraft for you and also have to give a catchy name for it. We can get the wings.io skin easily you have to go through some easy process. Type the country name like flags.example. To select the country your country you have to write the name of it. There are many options are available those are USA, Australia, Canada, United Kingdom, Brazil, and Spain, etc. Always control your plane by using a mouse and shoot down the other. You have to play this game with the million players of the world and try to become king.