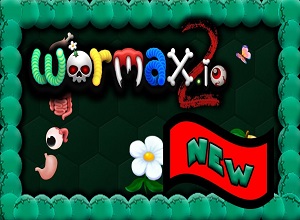 The second part of the famous game Wormax.io, Wormax2.io can be played in a browser on the desktop. It was created by Elyland. This is one of the chosen .io games on many websites. It is also referred to as Wormax2 io, Worms 2 io, and Wormaxio 2. Those who loved the first version of the game would love its sequel. In the Wormax2.io game, every player has the opportunity to be the winner. In this article, we are going to discuss the Wormax2.io game in detail.
What Is Wormax2.io Game About?
Wormax2.io game is an online snake io game. The primary objective of this game is extremely simple. Players have to defeat as many foes as they can. It is very difficult to bear cooperative attacks, and thus it is essential to team up with other players. It is important that you know your own teammates, in order to prevent anyone shooting you in the game from the back. This Wormax2.io game brings all the fun elements of the actual game, and also adds extra features. In this sequel, the prime change is the fact that players can have 3 lives rather than only one.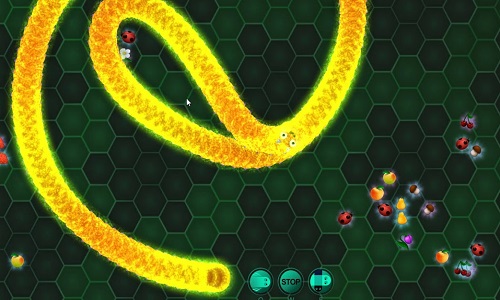 You can get a speedy loss of mass. There is Invulnerability, Stop function, and bonus Speed up. In order to use skills, players have to eat and then wait for the opportunity until the function is available. A green glow can determine preparedness to use. There are quite a few useful features in the game, such as cool boosters, 3 special skills, and 3 lives.
Wormax2.io has a membership system but is not required. Every player can play the game without being a member, but when you become a member you have some advantages. Membership is absolutely free and every player can become a member. When you have a Wormax2.io account you can do quests and earn gold. When you earn enough gold, you can have new looks and differentiate yourself from other players. This gives you a cooler look. In addition, you can buy yourself artifacts from the Wormax2.io shop and have a stronger character.
How To Control The Game?
Wormax2.io game can be played alone, with online players or with friends from across the globe. It can be controlled with a mouse. The numeric keys 1 to 5 can be pressed in order to use a smiley. E can be pressed to get invisible. W can be used to stop motion. Speed can be accelerated by pressing on Q or making a right-click or left-click. The left mouse button can be pressed for action. If you want to make your snake invulnerable or stop it, you can do so at any time you want.
At the beginning of every session, players can get 3 lives but they can lose a life by coming in contact with other worms. When life is lost, players can lose all the strengths and bonuses that they have gained until that time. Players can also find various kinds of assistive boosters for the game. Wormax2.io game comes with a host of new features, and woos gamers with high-end graphics!