Surviv.io All Guns Guide List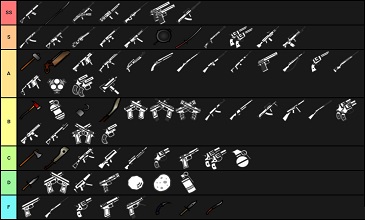 Weapons are very important in the surviv.io games to damage your opponents. It is also very useful in the defending process. Many players want to see Surviv.io all guns as a list.
Weapons are one of the most important items to win this game and survive to the end. Without weapons, players don't have any right to kill their opponents. You have to be damage your enemies and move to the next level. In the game, Surviv.io all guns are very important including light machine guns, machine guns, and many more weapons. There is a wide range of varieties of weapons in the game which you optioned very easily.
Surviv.io All Guns
There are a lot of weapons in the game. The game begins with all of these weapons distributed throughout the game map. You have to collect the weapons closest to you and find their ammunition to attack the enemies. You can see the list of surviv.io all guns below.
M134
M1911
M1A1
M249
M39 EMR
M416
M4A1-S
M79
M870
M9
M9 Cursed
M93R
MAC-10
Machete
Martyrdom (Throwable)
Mine
MIRV Grenade
Mk 12 SPR
Mk 20 SSR
Mk45G
Model 94
Mosin-Nagant
Moss
MP220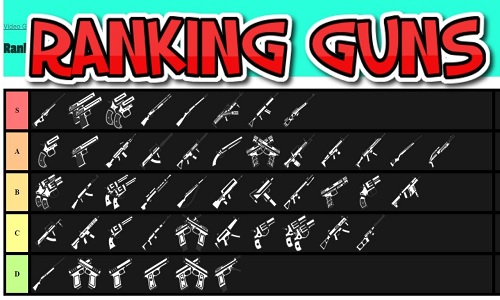 MP5
Saiga-12
Saw
SCAR-H
Scout Elite
Shotguns
Skittrnade
SMGs
Smoke Grenade
Sniper Rifles
Snowball
Spade
SPAS-12
Spud Gun
Stone Hammer
Strobe
Super 90
Suppressed Weapons
SV-98
SVD-63
Surviv.io All Guns: Obstacle Damage Multiplier
Surviv.io all guns are listed above but some weapons have features that are obstacle damage multipliers.
SPAS-12 does (10/7) x damage to obstacles, giving you the exact loots as other shotguns earn loots.
SV-98, DP-28, QBB-97, and Mosin Nagant all are capable to damage your obstacles.
M249 does 1.75x damage your obstacles very easily.
Headshot Damage Multiplier
All these weapons avoid the headshot mechanic.
All guns can easily Damage Multiplier of 1.5 xs.
SV-98 and Myosin Nag ant shot Damage Multiplier of 1.5x.
AWMS has a Headshot to Damage your opponents.
Your guns have a Headshot Damage Multiplier of 2x.
How To Obtain The Best Weapons?
The instructions and guidance in the game are very clear with the help of a map. You have to easily find the weapons with the map. The Red Cross mark is a clear sign of the weapons. You have to move forward in the directions of the weapons and get them early before any other holds them. You have to know all the shortcuts of the game to win the battle. It is like impossible to win the battle without know about the control keys.
A, S, D, and W are the important keys, with the help of these keys you have to move in any direction. You have to find the Surviv.io all guns and weapons, and then press the F key to gather these weapons. You also use the mouse to point your aim and shoot your opponents. One thing is very important that you have to carry only two weapons at one time. So you have to choose the right weapons for the right places to win the game. Carry always the two best weapons to finish your enemies easily.