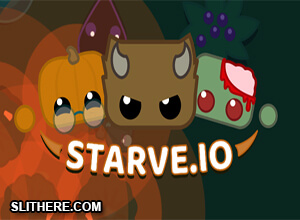 Starve.io is one of the most interesting games where the main theme of the game is to survive in the freezing cold weather while you are starving to death. You would need to collect food and raft various kinds of items in order to survive the freezing cold, eat good food and build a wall around you so that you can be protected. We are going to talk about the starve.io sandbox game mode below.
All About Starve.io Sandbox Game
The starve.io sandbox game is a single player game, which is, not yet out in multiplayer mode. You would need to constantly keep on moving and not stop on the board. Move in a circular motion in order to make it harder for enemies to hit you. You would also have the chance of shooting your enemies backward.
Collect enough resources in order to build a campfire and you can also protect yourself from the cold in this way. Collect wood and stones to craft picks, swords, and walls next to the workbench. You can plant the craft seeds and survive the hunger. You can upgrade yourself by finding gold and diamond resources as well.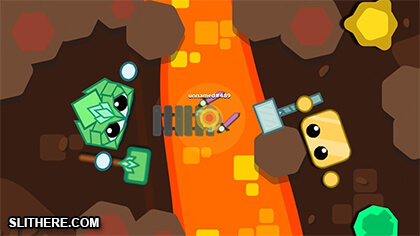 Tips For Playing The Game
If you would like to build a campfire to protect and warm yourself up, you would require around 30 woods and 5 stones. You would require 15 kinds of wood to make a pickaxe and 40 kinds of wood and 2o stones to make a workbench. These can be used for crafting new materials and new products in this new strategic online game. Starve.io sandbox is similar to games like zombs.io, moomoo.io and can be played in the full-screen mode.
An Option Of Helmets To Choose From
Helmets are headwear that provides steady protection against damage from players, spikes, fires, and mobs when equipped well. Helmets do not help to reduce cold. They are just used for combats since they protect against other players as opposed to mobs. Once players are equipped with helmets, there is a timer of several seconds before the helmet can be de equipped. This is available in the starve.io sandbox mode.