Slither.io Unblocked Games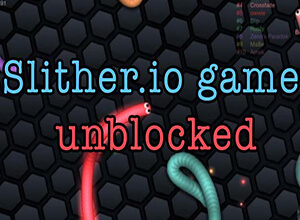 Slither.io is a casual multiplayer game that can be played on online browsers on iOS and Android platforms. Find out about its main features. Slither.io unblocked games offer different types of skins, gameplay style, and so on.
Slither.io also referred to as Slitherio, is a casual game that is for standard game playing. It is a multiplayer browser game that allows you to play as a black snake, consume glowing orbs, and then grow. Like the snake, you will become wider and longer while slithering across orbs. Slither.io unblocked games belong to the series of .io games.
History of Slither.io Game
It has been created by a 32-year-old game developer, Steve Howse, from Michigan. Steve had been behind two other games "Flappy 2048 Extreme" and "Circle Push" that have been developed in the past. Lowtech Studios is the company of Steve Howse.
You can easily unlock special skins in the game. Just click on the buttons for social media sharing that can be found in the Slither.io main screen. Refresh the page. When you do this, you can find a new option in the screen's left lower side. This will let you choose a skin between various options.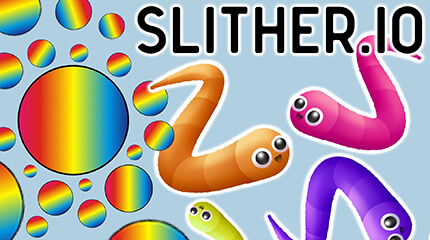 What Are Slither.io Game Controls?
You can operate the game by moving the arrow keys or cursor for controlling the snake. If you wish to boost the speed fast, use the left or right button. You have to click in order to move your snake at full speed. Move the cursor to regulate your snake's direction.
It is also possible to control your snake with the arrow keys of your keyboard. Here is a lowdown:
Turn right by using the RIGHT Arrow
Turn left by using the LEFT Arrow
Move at full speed by using the UP Arrow
You should move back into a Full screen mode while you use the arrow keys. This will let you avoid unwanted scrolling with the button that is present under the Slither.io unblocked games on the right-hand side.
Features of Slither.io Unblocked Games
There are 12 varied skins that you can decorate your snake with.
There are great multiplayer competitions that are possible in real-time.
You can find the snake game coming in many new ways, due to neon graphics that come in varied colors.
There are numerous matches to choose from, with millions of other players across the globe.
The Slither.io game can be played on an internet browser. Slither.io unblocked games are compatible with the two top mobile platforms that are available today – iOS and Android.