Slither.io Mod Extension SlitherePlus Version 3.1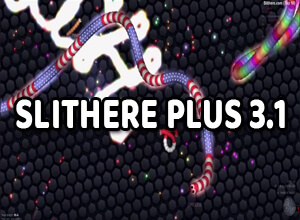 If you want to visit the top of the leaderboards of the game Slither.io, you should take the advantage of using some mods. You can find a number of Slither.io mods on the Internet, which can help you to unlock various aspects of the game. But you should be very careful before using them. They can be harmful, as well.
Slither.io is an online game, where you will have to visit a particular website to start playing the game. There is no way of downloading the content on your computer, such that you can play it. Thus, all kinds of modifications, which you will make with the game, should be done on the Internet, and once you're disconnected, all the modifications will no longer be there.
Applying Slither.io Modifications
As the game is played online, all the modifications should be applied on the website, where you will be playing the game. But as far as the website of Slither.io is concerned, it is very difficult, or impossible to make modifications on the website, as it is blocked by the administrators. But you can find the modifications along with the game, on a number of other websites, and you can get them once you search for Slither.io mod on the Internet.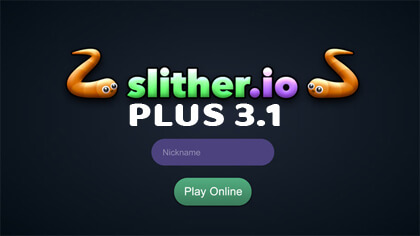 Unlocking Slither.io Mods
You have to keep on trying all the possible mods, and by doing that, you might find a successful mod, which can actually help you to play the game in the way you want. But that doesn't mean that you will stop searching for other models on the Internet. Once the mods are detected by the administrators of the developers, such kind of Slither.io will be immediately locked, and it might happen that you cannot play the game any longer on that website. You'll also find the best possible mods, such that you cherish the top of the leaderboard easily.
FEATURES:
Zoom in, zoom out with Mouse

Current Map X/Y Position
FPS Counter
Play with your friend's server list
Background Changer
Glow Reducert
Graphic Mode Selecter (High/Medium/Low)
Create Your Party System
Clan Tags System
Connected Server System
[TAB] Toggle Hud
[F] ON/OF TRAIL
[G] CHANGE TRAIL COLOR
[H] CHANGE TRAIL SIZE
[J] CHANGE TRAIL MOD
Mod Extension (need Tampermonkey or others at bottom)

You must have [CLICK which one you want + if you dont want chrome use second download button]
TAMPERMONKEY CHROME  / TAMPERMONKEY OPERA / GREASEMONKEY MOZILLA
How To Install VIDEO: