Slither.io Mod Extension SlitherePlus Version 4.0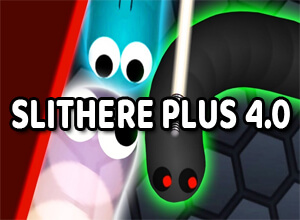 Slither.io is perhaps among the most minimal and most habit forming games online and on cell phone devices presently. Pursuing the course of the ever-so-trendy Agario, those who are yet to give the game a try must have heard your pals raving regarding the game. Such people require knowing several key facts about the game, which include the way of playing, tips & tricks being ahead of your rivals, and the place for finding the finest skins, extensions, and mods of the game if you require adding them.
Intro
This game is addictive and blends the archetypal game of snake with components from the trendy Agario cell phone and internet browser super hit. Here, you're a snake and not a blob with the aim of becoming the greatest and lengthiest snake of the game. Commencing playing this game is very simple and you require going over to the site online or getting it downloaded on the iOS or Android device of yours. Nest is the selection of the user name. having had signed in you are going to land on top of a black colored board in the form of a minuscule colored worm.
You continue consuming all dots lying about for becoming a lengthier snake while keeping off additional snakes. This game is different from Agario in that the dimension of your snake in this game doesn't present you with an advantage. The fact is that snakes of all sizes can take your life.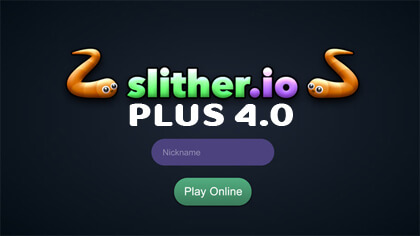 Strategy
In this game, you can adopt several strategies for coming out as the winner. Among them are eating and keeping off greater snakes, wrapping about, and speeding/dashing. Then there is many a Slither.io mod that you can make use of for having an edge over your rival players. They are available for download on various sites online with instructions on installing and using them.
FEATURES:
Zoom in, zoom out with Mouse

Current Map X/Y Position
FPS Counter
Play with your friends server list
Background Changer
Glow Reducer
Graphic Mode Selecter (High/Medium/Low)
Create Your Party System
Clan Tags System
Connected Server System
Shortcuts System

Chatbox system

[TAB] Toggle Hud
[F] ON/OF TRAIL
[G] CHANGE TRAIL COLOR
[H] CHANGE TRAIL SIZE
[J] CHANGE TRAIL MOD
[E] Previous Skin
[R] Next skin
[1-6] Keys other features
Mod Extension (need Tampermonkey or others at bottom)

You must have [CLICK which one you want + if you don't want chrome use second download button]
TAMPERMONKEY CHROME  / TAMPERMONKEY OPERA / GREASEMONKEY MOZILLA
VirusTotal Scan: Slither.io Mods
How To Install VIDEO: