Powerline.io Unblocked Game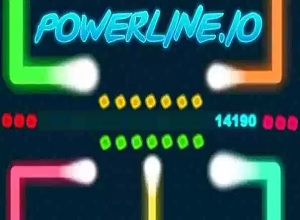 Powerline.io unblocked is one of the best io games that offers you a number of interesting challenges. Engage in this mind-boggling game to help fight your enemies. Take control of a power line around a vast map and collect food and orbs in powerline.io.
How To Play Powerline.io Unblocked Game?
Powerline.io unblocked is one of the most interesting games where you would be responsible for collecting food orbs for a long tail. You would be able to generate electricity when you are close to your enemy lines and then quickly speed up and get an edge over others. This would help you to trap your enemies, and encircle them well with your tail and then carefully speed up and block their heads and also crash into their body. Your goal is to climb on the top of the leader board and win the game.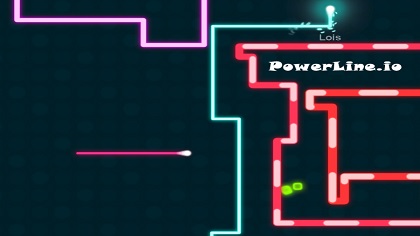 This is one of the most powerful multiplayer games that take its inspiration from the Nokia snake game. You would be in control of an electric light that keeps on growing as you keep on collecting a wide variety of electric crystals. You would need to kill your enemies by strangling them with your long-tail and then destroy them.
To kill an enemy player you must block their path and make their head section touch your body. If the other enemies touch your body, then they would be destroyed and you can again use their energy to grow in size. A speed booster will help you move ahead of your enemies but this also helps you reduce in size so you need to be careful as well. Be careful of the border area.
The Gaming Platform
This gaming platform is available in the form of a web browser as well as an Ios and an android app. The WASD keys can be used for controlling the light. Play this exciting game which is based on the snake game concept and try and move electric light that will help you grow in size as well. Eat as many enemies as you can and grow to the top of the leader board and win the game. In powerline.io, you do not let your head touch the power line. Play the game in real-time with millions of players around the world. This is one of the most important games that will help to pass time.