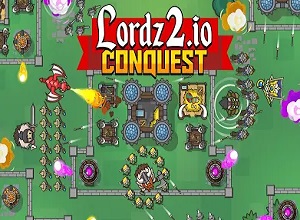 The Lordz2.io is a new .io game that belongs to the genre of free online multiplayer games and stands out – both in terms of graphics and gameplay. In this sequel to Lordz.io, your priority is to conquer new lands and grow your own territory. You can build the largest army to seize all the areas mentioned in the map, and use the advanced Lordz2.io controls in order to maneuver and win the game.
Playing Official Lordz2.io Game
Lordz2.io is an amazing strategy game that comes from Spinbot Studio. Like its predecessor, the game is about battling and winning over foes from across the world. As you enter the game, you would first have to erect a castle. Once you build a stable, you would get Academy for Mages, Cavalry units, and more. You can also get many Points and Gold by destroying the buildings of other players. In the Conquest Mode, you may even unlock new areas. This is a wonderful game to join and have fun in.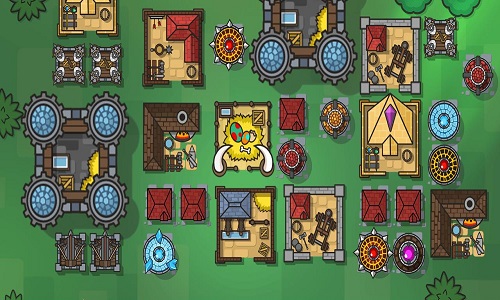 What Are The Lordz2.io Controls?
The game has plenty of controls that make the experience more interesting. The standard Lordz2.io controls include:
Enter – Open Chat
A, D, S, W or Mouse – To ensure movement
L – Toggle Leaderboard
M – Display Mini Map
C – Change Formation
Y – Open Menu of Units Upgrades
F – Open the Army Formation Menu
U – Open Units Menu
B – Open Build Menu
Space – Split
Right Click / E – Activate Power
Esc – Pause the game
Left-click on buildings to attack them.
Click anywhere on the board to attack the closest buildings.
What Are The Top Tricks To Win Lordz2.io Game?
You are supposed to Upgrade Unit as quickly as possible.
Use the Formation System and raise armies as per your own wishes.
Build a castle, and then recruit basic units in the Menu for U (Units).
Upgrade your own unit by developing the forge.
Construct Archer Towers or Mage Towers in your game, and upgrade them to make your defense securer. Build a huge wall around the towers.
Construct a stable and obtain Cavalry units, Academy for Mages, Monster Den for Dragons etc.
With a combination of the best Lordz2.io controls, tricks and strategies, it can be easier to win this game than you might feel.