How To Get Slither.io Skins?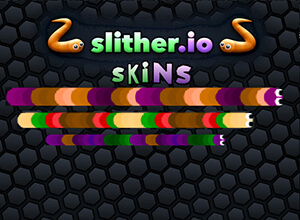 Slither.io is a game, which is quite popular among the netizens, and the easy setup of the game is another bid advantage of if, over other games. The game allows the user to use a number of skins, which can help them show their own identity. Today, we are going to talk about the best way to activate slither.io skins and how to get slither.io skins.
How To Get Slither.io Skins
If you are playing the game slither.io for the first time, you might not know how to get slither.io skins. You are not the only person, who faces such kinds of issues. At the beginning of the game, you cannot find any skins for the game, but you will have to play with a default skin, and a random color will be assigned to your snake, to differentiate it from the other players in the same arena. But, you might want to get your own skins to customize your own snake, and that is possible, as well.
The Official Way
Many players want to know how to get slither.io skins. The only official way to get skins for your snake is to share the game on any of the popular social networking websites. Once you share the link to the game, the skin library will be unlocked in front of you, and you can use any skin, which you like. Apart from the skins, you will also be able to use your own color. Thus, if you really like a color and skin, you can grab all of them just by sharing the link of the game on any of the social networking websites.
Other Ways
A lot of players want to know other ways how to get slither.io skins. Though, there are numerous other ways of getting the skins and unique colors for your snake in slither.io. You will have to use a number of websites, which are available on the internet, to change the skin. But, such websites being unofficial, you will have to find a genuine website. Every day, new skins will be added to the library, and you can even use your own icon as the skin.